Summit Search Group has partnered with a premier winery in Kamloops, BC, to find an Operations Manager. The Operations Manager will be responsible for the planning and organizing of winery operations, overseeing budgets, business planning and forecasting developing strategies, development and implementation of goals and KPI's, health and safety, employee development, and organizational culture. This role will be based in office at their facility in Kamloops.
Role & Responsibilities
Maintain constant communication with management, staff and vendors to ensure proper operations of the organization.
Grow the efficiency of existing organization processes and procedures to enhance and sustain the organizations internal capacity.
Develop budgets and forecasting, monitor and control expenses.
Work with winemaker to formulate work plans and ensure production schedules are achieved and supply and inventory are maintained. Ensure winemaker is making adequate winemaking notes and bottling records and sanitary practices of production area maintained.
Actively pursue strategic and operational objectives.
Ensure operational activities remain on time and within budget.
Lead, motivate, and support the winery team.
Conduct budget review and report cost plans to management.
Collaborates with the Marketing Manager to enhance brand image.
Responsible for ensuring all winery building preventative maintenance and repairs are completed.
Lead Health and Safety for all departments
Lead for sourcing contractors and ensuring quality of work on site. Source quotes and develop relationships with trades. Ensure staff shadow trades while onsite to ensure efficiency and quality of work. Create standard operating procedures.
Complete purchase order (PO) process with all approved PO's.
Work with accounting to transmit packing slips and communicate accounts payable information.
Responsible for all license and permit renewals.
Responsible for all shipping and receiving and stock movements.
Primary contact for all utilities and IT services.
Responsible for security program to prevent risk as best as possible. This includes being the point person for Kamloops alarm and ensuring the groundskeeper is locking up.
Act as primary point of contact for all onsite trades.
Follow all safe job procedures.
Other duties as assigned.
Skills & Qualification
Relevant work experience in the hospitality industry
Demonstrated leadership and vision in managing staff groups and major projects or initiatives;
Excellent interpersonal skills and a collaborative management style;
Strong background and work experience in people management;
Demonstrated ability to problem solve and adjust to changing timelines;
Experience managing budgets and business planning;
Excellent people manager, open to direction and collaborative work style and commitment to get the job done;
Excellent English verbal and written communication skills;
Customer and solutions focused;
Valid driver's license.
Compensation
Base salary range of $75k-$80k/year
Extended health and dental benefits
To apply, please submit your resume to this posting or email it directly to [email protected] Please note only qualified individuals will be contacted.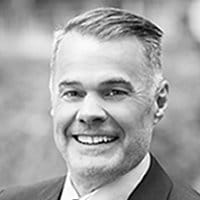 David Litherland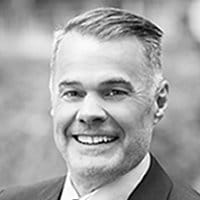 David Litherland