Operations Manager
Our North America client provides surface pressure monitoring services to the oil and gas industry. Their solutions position them as an industry leader in offset well monitoring where they continue to deliver quality, innovative, practical solutions and services.
As the Operations Manager, you will be accountable for ensuring the execution of the department mission, and the overall mission and vision of the company. In this role, you are responsible for providing accountability to the Field Management in your area, offering management support to ongoing process development, and ensuring the successful delivery of service to our clients. You will ensure the successful process and procedure development and workflow continuity in the field by managing worker competency, safety program implementation and strong client relationships. Strong relationships with new and existing clients will be extremely important to be successful in this role and you will be expected to meet with clients at their corporate offices when necessary to discuss areas of continuing improvement.
Responsibilities
Responsible for managing the overall field operations of the company;
Responsible for clearly explaining and delegating tasks to the District Manager(s) and/or Field Supervisors in your district;
Demonstrate comprehensive and specialized knowledge of the company's products and services;
Provide quarterly reports to senior management on field-level events;
Perform comprehensive quarterly safety audits of field locations (including shops and work sites);
Provide leadership accountability to Field Personnel through routine workflow and process audits;
Build and maintain strong cross-department relationships with co-workers;
Act as management representative with clients and prospects at meetings and regional trade shows;
Uphold corporate values of honesty, accountability, integrity and communication in all
Be available to provide expertise and assistance with troubleshooting challenges and equipment failures;
Ensure all field-level and administrative operations are being done satisfactorily and consistently in all areas within your district;
Create a culture of accountability, accuracy and integrity in the Operations division, via personnel management, inventory management and procedure/policy
Train new Field Supervisors/Management in proper policies, procedures and protocols, and complete associated paperwork;
Source, interview and hire field staff as required;
Perform annual competency re-assessments and performance appraisals on field staff;
Effectively motivate team to produce consistently positive
Manage corporate spending (including expenses, credit card usage) to ensure that funds are being used appropriately, in conjunction with applicable policies and procedures, and that all supporting documentation is provided to Accounting by the deadline;
Ensure all personnel are submitting accurate and complete field tickets to Accounts Receivable for prompt invoicing;
Work with accounting to determine annual budget allotments and assist Field Supervisors in managing area
Requirements 
3+ years of oil and gas operations experience
Post-secondary education, with a focus in Engineering or Operations Management, considered a strong asset
Supervisory/Managerial Experience
First Aid & CPR
H2S Alive
Energy Safety Canada Common Safety Orientation or legacy training (OSSA/Enform)
Workplace Inspection Training
Hazard Management Training
Incident Investigation Training
Class 5 Driver's License & Good Driving Record
Proficient computer skills
Exceptional verbal and written communication skills
Strong technical skills and aptitude
Strong attention to detail
Excellent customer service skills
Excellent leadership skills
Ability to interact well with others and develop relationships
Job ID
C9870
City
Calgary, AB
Remuneration
Remuneration for this position will consist of a base salary between $90-110K in addition to downtown parking, appropriate expenses, and full benefit program
Recruiter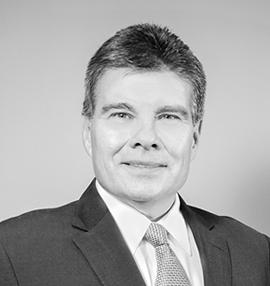 Apply Online
If your qualifications are a match for this position please apply online for immediate consideration. Thank you for your application.
Position:
Operations Manager