Operations Manager
Our client is growing rapidly, expanding their footprint across Canada and the United States in the industrial distribution space. With operations across Canada, they are committed to the communities they serve as well as pursuing more efficient and effective ways to achieve their mission and purpose.
Through growth and acquisition, we are seeking an Operations Manager to join their corporate team based in Winnipeg, Manitoba.
The Operations Manager will be required to meet and exceed business objectives and ensure consistent achievement of all operational KPIs. The successful candidate will possess a continuous improvement mindset, along with flexibility and the ability to prioritize in a changing business environment.
Duties and Responsibilities
Lead the overall distribution teams in the development and implementation of policies and procedures that improve the Customer Experience, with the aim of building customer trust and loyalty
Forecast, target and track monthly sales, profits and expense to facilitate high profitability in all locations across Canada
Support first-class management reporting, information flow, and organizational planning.
Works closely with the executive team to ensure efficient and accurate delivery of products and services.
Maintain and track departmental marketing and promotional programs
Support the recruitment, training and coaching of operational team
Required experience, knowledge and skills:
Knowledge of operations and distribution, order fulfillment, inventory management and procurement.
Heightened attention to detail and superior problem solving abilities.
Strong financial understanding, planning and analytical skills
Excellent people management skills;  Able to get the most out of their team by being a strong coach and mentor
Excellent Customer Service focus. Demonstrating an ability to build and maintain excellent customer relations while focusing on quality of service.
Ability to retain an optimal level of efficiency and effectiveness of business processes by maintaining a culture of continuous improvement in processes and work methods
​
HOW TO APPLY
Please apply directly to this posting with the most recent version of your resume. If you would like to speak with us regarding this position, please contact Matt Erhard at email [email protected]  To learn more about our open positions, visit us at www.summitseasrchgroup.com
ABOUT SUMMIT SEARCH GROUP
Summit Search Group is a leading national professional recruitment firm committed to helping employers hire smart, qualified people to advance both the bottom line and individual career goals. Specializing in a wide variety of industries and recruitment verticals, Summit Search Group is passionate about matching exceptional talent with exciting new opportunities across Canada.
Privacy and confidentiality are important to us; as such all applications are kept strictly confidential. We will not share your information with anyone without your prior approval. While we will only be considering qualified applicants for this position, if you are interested in pursuing an alternate career path, we would certainly be happy to speak with you about opportunities that fit your profile.
Job ID
W845
City
Winnipeg, MB
Remuneration
$80,000 - $90,000
Recruiter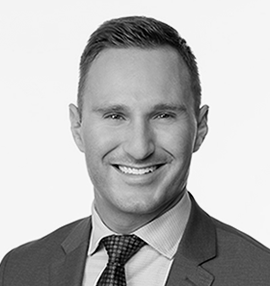 Apply Online
If your qualifications are a match for this position please apply online for immediate consideration. Thank you for your application.
Position:
Operations Manager