Office Manager
Our client is a full-service fire suppression business which includes fire alarms and automatic sprinkler systems. Established in 2001, they have evolved their business and experienced rapid growth to meet the needs of their customers.
The Office Manager will oversee and support the company's administrative and people resources. As part of the management team, this individual will be responsible for managing and coordinating day-to-day administrative activities for the company by liaising with various departments, managers, vendors, suppliers, managers, and employees.
Responsibilities:
Oversee and assist in the development of policies, procedures and processes to manage the Administration and HR areas of the business.
Perform facility management for all contract compliance, maintenance approvals, and liaison with all vendors relating to office expenses.
Support branch and departmental managers to develop systems to support the business and operational needs of the various departments.
Coordinate professional training and development programs for staff and management.
Understand, provide, and analyze statistics or other data to determine the skill capacity requirements of the facility to ensure proper staffing and coverage.
Maintain and handle onboarding of our sub-contractors, including paperwork, scheduling, and follow-up.
Liaison between company and I.T. contractor
Oversee management of company's fleet of vehicles
Develop and mentor administrative employees to advance their knowledge and skills.
Support Finance team in budgeting and forecasting process.
The ideal candidate brings 5+ years of relevant working experience, and is highly adaptive with strong communication skills, both written and verbal. With strong project management experience and an aptitude for technology, you are highly functional in a fast paced environment that is focused on providing superior
If you seek to join this dynamic organization, please provide a resume and cover letter to Gail Eckert at [email protected]
Job ID
WG608
City
Winnipeg, MB
Remuneration
Recruiter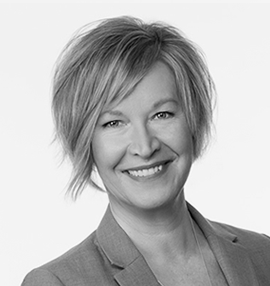 Apply Online
If your qualifications are a match for this position please apply online for immediate consideration. Thank you for your application.