About our client 
Our client is a leading provider of general project management and mechanical services. Their professional teams work throughout the Lower Mainland providing advanced building solutions and general project management in the areas of ICI new construction, TI projects, commercial and residential service, maintenance and installations. Celebrating more than 30 years in business, they have built a successful and reputable brand through reliable service, quality workmanship, and a commitment to customer satisfaction.
Since its inception, our client has achieved high staff retention due to employee satisfaction and work culture initiatives that create a healthy work/life balance. They are proud to be an active member of their local community with involvement in various philanthropic and socially responsible initiatives.
They are experiencing unprecedented growth and looking for a Construction Manager that possesses the drive and determination to help expand their Mechanical Construction Division. The Construction Manager is essential to the success of their organization and your enterprising attitude and goal-driven approach make you an admirable candidate to help them achieve their vision. Their team values innovation and collaboration, they strive for excellence and welcome your commitment to upholding their standards.
About the Role
Our client has an immediate opening for a Construction Manager role within their Mechanical Contracting Department. This is an ideal position for someone with previous project management experience who is looking to advance their career. They deliver the highest quality of workmanship in their industry and expect the Construction Manager to adhere to their principles. Overseeing ICI Mechanical projects from conception to completion, the overarching responsibilities of this role are to provide leadership, direct staff, estimate jobs and manage costs while ensuring the profitability of the department.
This position is permanent, full-time and reports directly to the Vice President of Operations.
Responsibilities
The Construction Manager's daily duties and responsibilities include:
Estimating and Project Management
Perform pre-tender site walkthroughs

Review bid docs, plans, specifications and drawings to ensure your team is completing accurate take-offs and pricing

Foster strong relationships with contractors, engineers and suppliers to facilitate invitation to bid opportunities

Deliver on promises and execute projects in a cost-effective timely manner, without compromising quality

Manage schedules, materials, labour and expectations

Conduct progress and performance evaluations through the cycle of the project, report weekly to the Senior Management team
Leadership
Hold yourself and your team accountable, adopt a continuous improvement mentality

Manage the daily operations of the Construction Division to include field staff, project estimators/managers

Participate in the EOS program, collaborate with other department managers, seek advice, and demonstrate a willingness to work as a team

Inspire your staff through your own example of dedication and commitment to achieving goals

Actively recruit top talent from the industry, look for self-starters and promote accordingly. Ensure proper training and certification for new and existing staff

Follow policies for new hires, manage turnover and ensure labour forecasting is managed to avoid layoffs

Nurture relationships with staff, resolve disputes promptly, and employee retention is critical

Commit to 20% growth in revenue year over year

Work with the Senior Management team to set department goals with the objective of sustainable and profitable expansion
Budget and Cost Control
Perform job cost analysis, report on issues well in advance

Work with the Controller on monitoring and reporting on project costs to establish the percentage of completion

Complete projection reports, report to Senior Management team weekly or as requested

Manage the profitability of all projects, as well as the department at large

Ensure your PM team administers change orders promptly

Alongside PMs, Superintendents, ensure any excess material is returned to control costs

Manage sub-trade costs with your PM team

Oversee the release of project invoicing and statutory declarations (i.e. monthly progress draws, change order charges, consulting, invoicing, etc.)

Work with the Finance Department to monitor outstanding receivables on a bi-weekly basis

Communicate with contractors/owners regarding outstanding billables/receivables

Work with the Finance Department on new project set-up including job numbers, purchase order amounts, cost estimates, etc.

Review and categorize billables on a bi-weekly basis
Scheduling
Prepare and administer all project schedules with your PM/Superintendent team. Use Gantt style or other similar and effective planning tools

Communicate pivotal dates and deadlines to the Construction team, Senior Management team and clients

Ensure sub-trades are aware of schedules and deadlines

Supervise material delivery dates, address work delays and be prepared to pivot staff to maintain productivity

Eliminate downtime with field staff due to poor planning and underutilization of resources
Health & Safety
Adhere to the company Occupational Health & Safety policies

Reduce lost time incidents

Ensure all new and existing staff receive proper OH & S training

Administer PPE to all new and existing staff, as needed

Maintain knowledge of provincial OH & S guidelines for the Construction industry

Participate in OH & S meetings, create safe work practices

Commit to a safe and healthy workplace for your employees
Quality, Performance & Completion
Review and monitor project documentation including change orders, site instructions, engineer/General Contractor (GC) field review reports, deficiency lists, purchase orders, etc.

Perform site visits when required including attending project site meetings, consultant walkthrough, permit inspections, etc.

Work on project closeout activities including monitoring deficiency lists, Operations and Maintenance (OM) Manuals, substantial completion walkthroughs, field project warranty requests, etc.

Perform quarterly/annual reviews, create training and development plans and oversee all disciplinary actions

Evaluate work performed, address variances in quality and seek feedback from clients

Address challenges, offer mentorship and resolve conflicts promptly

Build trust, promote the organization and never accept mediocrity
Qualifications & Requirements
Minimum 10 years of mechanical contracting experience

Experienced in all facets of Construction Management including estimating, contracts, scheduling, job costing, financial reporting and business development

Post-secondary degree in construction management, engineering, business or a combination of relevant education and experience

Journeyman Trade Certification or a related field is an asset, not required

Experience using email and Microsoft Office suite

Excellent written and oral communication skills

Ability to multi-task in a fast-paced work environment

Attention to detail and strong organization skills

Ability to work independently and to make decisions using sound judgement

Knowledge of Worksafe BC legislation

Experiencing managing $20M – $30M/year

Must be growth-minded and able to thrive in a leadership role
Compensation
Strong base salary 130-150K

Annual and performance bonuses

Car allowance and gas card

Medical, dental and vision benefits

RRSP matching
Are you the person they are looking for? Get in touch with me and apply now. Not ready to apply or have questions first? Send me an email in confidence and we can go through this opportunity in more detail. [email protected]
We thank all applicants, however, only those under consideration and living in the Lower Mainland will be contacted.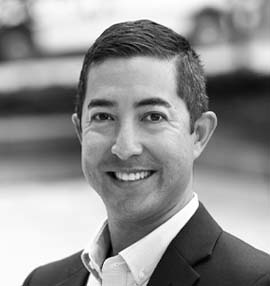 Jay Cammack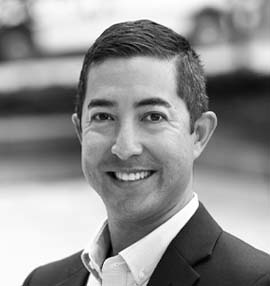 Jay Cammack