Summit Search Group is looking for a Marketing Services Manager for one of our best clients, who is a premier pet food manufacturer.
The Marketing Services Manager's will provide digital marketing expertise in a technical capacity and provide best-in-class digital and creative production services for the Marketing department. This position manages a team responsible for coordinating and executing technical digital and creative production services.
Role & Responsibilities
Manage the company's digital marketing ecosystem, incoming creative production and digital service requests while
Manage resources and capacity while anticipating ebbs and flows in demand
Establish, negotiate and maintain working relationships with contractors, agency partners, service providers and external vendors
Maintain global brand standards, quality, and consistency across all of the brand's creative asset
Manage departmental creative needs including procurement and vendor management to produce all marketing materials needed for consumer, trade, and retail marketing activations.
Manage and maintain a highly functioning digital infrastructure to meet the business's ongoing needs, including: managing web services, infrastructure development/maintenance, website stats and reporting
Supervises and supports the team.
Ensures that all policies, procedures, and practices are followed.
Communicate expectations on individual performance evaluations and performance management.
Establishes clear and consistent performance and productivity standards for all direct reports.
Is accountable for safe work practices, reflecting due diligence and an understanding of relevant statutory and regulatory requirements, and promoting safety and maintaining all aspects of policies and procedures.
Estimate and document expected and actual costs per project; as well as maintains the budget approved by internal "clients".
Manage the selection of outside agencies and suppliers and monitors work as needed within company policies and procedures
Qualifications
Equivalent to a bachelor's degree in marketing or relevant discipline
5+ years' experience in a marketing and/or creative and digital services environment.
Minimum 1 year of people management experience
Project management experience strongly preferred.
Google Analytics, Search Console & Tag Manager experience required.
Vendor/agency management experience and experience in a marketing service provider capacity
A unique eye for design aesthetic and a proven ability to uphold brand identity and standards.
Strong interpersonal and communication skills (both oral and written)
A keen attention to detail and a stickler for brand standards and template alignment
Motivated self-starter, ability to juggle priorities and handle additional responsibilities as required and assigned.
Ability to provide leadership and manage staff collaboratively, utilizing effective team building, communication, and management techniques.
Positive, collaborative approach to work and ability to function effectively as part of a team.
Exemplary time management skills and an ability to work within a continually evolvingenvironment.
To apply, please submit your resume to this posting or email it directly to [email protected]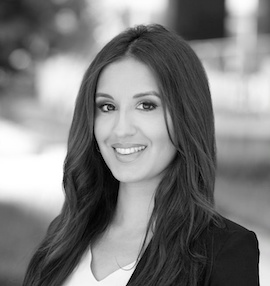 Krystal Yousofi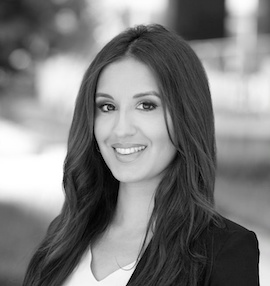 Krystal Yousofi