Digital Marketing Specialist
Are you a marketing professional who is excited about using your skills to help grow a variety of businesses? As a Digital Marketing Specialist, you will develop strategies for marketing initiatives for a clients in a variety of industries and businesses in Manitoba and in Canada. You will be responsible for executing digital marketing strategies across all digital channels: email, website, SEO, paid online advertising, and social media. This is an amazing opportunity for someone who enjoys building strong client relationships, digital strategy, and likes to keep their technical skills sharp.
We are looking for someone who takes deep personal accountability for their work, has a passion for excellence, and understands the importance of delivering value and building strong relationships with clients and their team. Simply put, if you're bright, driven and looking for a challenge, this is the place to be.
WHAT YOU'LL BE DOING:
Act as the point-of-contact for digital consultations and strategy in your portfolio.
Lead digital activities through the entire project cycle: strategy, planning, execution and analysis.
Manage overall delivery of all digital activities within your portfolio: including project timelines, schedules, coordination with external and internal teams, etc.
Track campaigns in Google Analytics, create reports and provide data-driven recommendations.
Update website content using CMS and CSS
Build and maintain strong relationships with internal and external clients.
Ensure visual identity and web development standards are respected in all digital marketing initiatives.
Collaborate with Digital Team to improve processes and share best-practices.
Other projects/duties as assigned.
WHAT WE ARE LOOKING FOR:
Minimum 2-3 years of related experience in digital marketing.
Demonstrated expertise with: website CMS, e-mail marketing, content marketing, social media, search engine marketing, and Google Analytics.
Strong presentation skills and the ability to lead client / project meetings.
Strong relationship-management skills and comfort communicating with stakeholders at various levels of the organization.
Close attention to detail; the ability to prioritize, and excellent time management skills to deliver high quality work for multiple projects while meetings aggressive deadlines.
Analytical and problem-solving skills, including experience with online data collection, analysis, and report development.
Proficiency in MS Office, particularly PowerPoint and Excel.
We are looking for creative thinkers who are strong in designing and executing digital marketing strategies. You will receive a base salary, bonus, flexible schedule and more!
HOW TO APPLY
Please apply directly to this posting with the most recent version of your resume. If you would like to speak with us regarding this position, please contact Matt Erhard at (204) 926-8896 or email [email protected] To learn more about our open positions, visit us at www.summitseasrchgroup.com
ABOUT SUMMIT SEARCH GROUP
Summit Search Group is a leading national professional recruitment firm committed to helping employers hire smart, qualified people to advance both the bottom line and individual career goals. Specializing in a wide variety of industries and recruitment verticals, Summit Search Group is passionate about matching exceptional talent with exciting new opportunities across Canada.
Privacy and confidentiality are important to us; as such all applications are kept strictly confidential. We will not share your information with anyone without your prior approval. While we will only be considering qualified applicants for this position, if you are interested in pursuing an alternate career path, we would certainly be happy to speak with you about opportunities that fit your profile.
Job ID
W843
City
Winnipeg, MB
Remuneration
Recruiter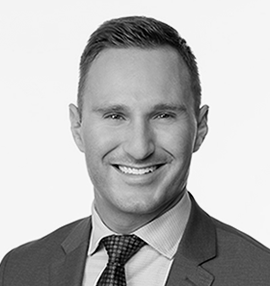 Apply Online
If your qualifications are a match for this position please apply online for immediate consideration. Thank you for your application.
Position:
Digital Marketing Specialist