Our client is a first-class destination, trusted boat dealer, full-service marina and more. They are looking for a full-time Marine Service Technician to join their team in Rockport, Ontario.
In this role, the Marine Service Technician will ensure the positive ownership experience of customers during the repair of their new or pre-owned boat, contributing to the dealership's professional image and reputations as the service leader of the region.
Some of your key responsibilities in this role will include:
Diagnosing and repairing boats and engines brought to the dealership for service
Performing all repairs correctly the first time
Completing repairs within the specified timeframes
Conducting quality checks on work performed
Establishing and maintaining effective working relationships with other dealership personnel
When requested, performing Brokerage and Trade Assessments and completing paperwork thoroughly before submitting to Service Manager
Providing Service Writers with accurate estimates of time and work, including future recommended work
Looking up parts for each work order assigned and consulting with Supervisor to establish estimates; obtaining parts from Coordinator upon approval
Conserving shop supplies as appropriate
Meeting or exceeding the flat rate time allowances when listed
Properly tagging all warranty parts
Following safety rules and regulations, including wearing proper protective gear
Keeping tools and work area neat, clean and organized at all times
Reporting any unsafe working conditions/equipment to JHSC
Keeping up to date on latest technical service bulletins, etc.
Attending factory training and additional training as necessary
Following company policies and procedures
No work started without a work order; accurately clock on/off jobs
Cleaning up after every job, including reassembly of any required components
Accurately documenting work completed/recommendations on the Repair Order after every repair
Keeping all equipment in good working order
Advising Operations Manager regarding equipment in need of repair
Coordinating repairs with Facility Manager to arrange repair location for each job
Maintaining customer satisfaction standards including few comebacks and low repeat repair ratio, ensuring customer satisfaction ratings show consistent improvement quarterly
Ensuring that unused parts are returned to Parts Department, labor hours per repair operation are consistent with labor guide, and efficiency and productivity are within dealership guidelines
Qualifications:
Must possess essential mechanical and technical skills
Good health and physical mobility
Possess job-related skills, i.e., welding, plumbing, electrical, etc.
Takes pride in work and has self-confidence
Maintains professional attire and attitude at all times
Ability to work independently as well as in groups
Attention to detail and adherence to the Service process
Application Instructions:
While we appreciate all inquiries, only qualified candidates will be contacted.
Please send a resume to Kyle Provost at [email protected] 
Summit Search Group is a fair and equitable search firm. We welcome and encourage applications from people with disabilities. Accommodations are available on request for candidates taking part in all aspects of the recruitment and selection process.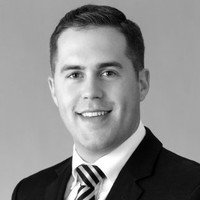 Kyle Provost
Remuneration
Competitive Compensation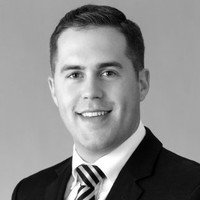 Kyle Provost
Remuneration
Competitive Compensation