About Our Client:
As Canada's sixth largest city, Mississauga is home to 741,000 residents and more than 54,000 businesses, including more than 60 Fortune 500 companies with Canadian head offices or major divisional head offices. A diverse, progressive and award-winning municipality located on the shores of Lake Ontario in the heart of the Greater Toronto Area, Mississauga is "Leading Today for Tomorrow" by focusing on delivering services, implementing its Strategic Plan, delivering value for money and maintaining infrastructure.
Make your move to the City of Mississauga and come be part of something BIG!
Website:
Mandate:
Reporting to the Senior Manager of Transit Operations, you will contribute to the delivery of the highest quality services to the people of Mississauga. Responsible for managing operations, employee and labour relations, staff performance and training, your leadership will transform your section into a high-performance team supporting front line service delivery. As a champion of continuous improvement and customer service excellence, you will bring at least five years of senior management experience to the MiWay brand. A strategic thinker and accomplished project manager, your leadership of both unionized and non-unionized employees will contribute to the evolution of Mississauga as one of Canada's most progressive cities.
Duties & Responsibilities:
Manage Operations Staff, which includes Report and Allocation Staff, Route Supervision, Training Staff, Operations Supervisors and Support Staff.
Manage Labour Relations issues, up to and including grievances and arbitrations ensuring operational policies and procedures are followed and updated.
Provide direction to the Complaints and Investigation team and respond to escalated public complaints related to drivers' behaviour and service delivery.
Manage and monitor the EPM (Employee Performance Manager) program using Hastus to ensure effective tracking of performance and associated coaching and development.
Provide direction to the Attendance Management team to review/enhance the Operations attendance support programs and identify/implement new and innovative ideas that will reduce absenteeism.
Provide direction to the Training team to effectively manage new operator recruitment and refresher programs while prioritizing talent management principles.
Responsible for daily service requirements are met with due regard to cost efficiency, safety and service reliability.
Review and monitor statistics of Operations KPIs and metrics to stay on targets and ensure services are delivered daily successfully.
Responsible for monitoring resources and meeting budget requirement
Participate on various city wide and divisional strategic projects to provide Operational input.
Other duties as assigned.
Skills & Qualifications:
Must have post-secondary diploma/degree in Business/Transportation/Management or related field and/or equivalent demonstrated knowledge and direct experience in related discipline.
Minimum five (5) years' experience in a management role; preferably within a Transit environment. Additional experience in an operations environment is strongly preferred.
Experience with managing within a unionized environment is an asset.
Must be flexible and available to work a variety of shifts to provide appropriate support/coverage over all shifts (operation is 24/7).
Experience with managing labour and employee issues is critical. Must have strong/proven negotiations skills.
Solid understanding of public transportation/transit industry and trends is highly desirable.
Ability to solve complex issues, in a multi-disciplinary context
Excellent oral and written communication skills, including presentation skills along with ability to develop Standard Operating Procedures (SOPs).
Excellent time management and organizational ability.
Demonstrated strong project management skills balanced with a pragmatic, results-oriented approach. Demonstrated leadership ability for coaching, developing and leading a team through times of continuous change while maintaining a positive, healthy and productive work environment.
Tact and diplomacy to deal with internal and external stakeholders including Members of Council, the public and community groups.
Proficient computer skills and strong working knowledge of the current ATU Collective Agreement.
Strong working knowledge of all relevant legislation including ESA, OHR, WSIB, OHSA, HTA and Operator licensing requirements.
Primarily office environment: on call 24 hours/day for critical occurrences.
Must have a valid driver's licence with clear abstract along with a clean Criminal Record acceptable to the City.
Application Instructions: 
To apply, please send a resume in confidence directly to Aman Sodi at [email protected]
Summit Search Group is a fair and equitable search firm. We welcome and encourage applications from people with disabilities. Accommodations are available on request for candidates taking part in all aspects of the recruitment and selection process.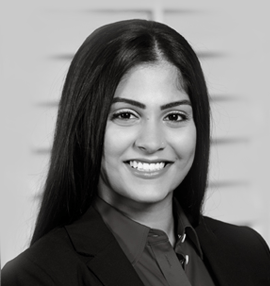 Aman Sodi
Remuneration
Competitive compensation package + benefits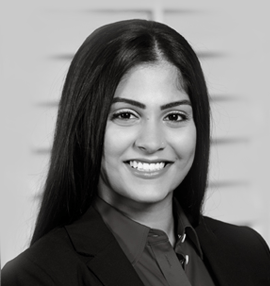 Aman Sodi
Remuneration
Competitive compensation package + benefits