Manager, Talent Acquisition
About Our Client:
Our client is a high-growth leader in the investment management space.
Position Scope:
The Manager, Talent Acquisition plays a key role in the development and implementation of sound recruitment and on-boarding strategies and programs, promoting diversity and equity best practices and supporting the firm in achieving its business goals and growth plans.
Reporting to the VP, P&C, the Manager, Talent Acquisition is a highly knowledgeable HR professional with a deep recruitment background, providing expertise, advice, tools, training, decision making and tactical consultative and strategic support in the areas of recruitment, on-boarding, human capital management/applicant tracking systems and talent management practices in general.
Responsibilities:
 Understands the business and proactively develops and executes Talent Acquisition initiatives aligned with and in support of the company's short and long-term growth strategies
Centralize the Talent Acquisition function and manage the recruitment lifecycle for the firm – heavy partnership and on-going communication/updates with the business – the goal is for the People & Culture/Talent Acquisition function to be centrally positioned/quarterback all firm recruitment efforts
Heavy focus on streamlining and designing progressive recruitment processes, initiatives and policies & procedures that promote diversity and equality
Responsible for tracking recruitment approvals, status updates and generating accurate recruitment reports
Develop recruitment strategies to target niche candidate pools using a variety of tools/technology and networks
Design, implement and continuously improve recruitment processes that are nimble and efficient while prioritizing the candidate and management experience
Ensure candidates are given a clear picture of the company's Employee Value Proposition (EVP) and Culture – play a key role in crystalizing the EVP and marketing the company as a top employer
Recruit employees who embody company values and culture – focus on innovation, collaboration, teamwork, integrity, and respect
Create and incorporate scoring matrices into the interview process to strengthen DE&I practices and ensure unbiased, best candidate hires
Train hiring managers on the skills necessary to effectively interview
Manage the website posting process and all other on-line postings
Prime liaison with recruitment agencies – responsible for contract negotiation, record-keeping, and management of preferred vendor list
Support the job offer process and manage the reference and backcheck process, ensuring timely completion and communication to all relevant parties
Coordinate university internship recruitment cycles and represent the company in partnership with the business
Prime on ATS (applicant tracking system) implementation and input of new employee data
Required Skills and Knowledge:
Excellent stakeholder management skills with the ability to influence effectively at all levels
Strong HR & business acumen, including verbal and written communication, critical thinking, professional demeanor, and attitude
Solid understanding of employment law, regulations, and best practices
Proven multitasking skills and ability to work effectively with multiple stakeholders across all level of the firm – drive recruitment forward while also delivering on a number of pressing recruitment-related projects/initiatives
Highly ethical, impartial, diplomatic, respectful, flexible, organized, adaptable, patient, and accountable
Proficient in Microsoft Office Suite – Microsoft Word, PowerPoint, and Excel
Education and Experience:
Bachelor's degree in a relevant field; additional HR certification is an asset
7+ years of experience in a recruitment specialist role working in a high growth, entrepreneurial environment
Experience in an investment management related organization is preferred
Proven record of delivering tangible results within a recruitment/talent leadership role – build and execute Talent Acquisition programs from scratch and support the growth of a People & Culture function
This is a hands-on role that will benefit from an experienced Talent Acquisition practitioner who is pragmatic and deploys an entrepreneurial and solution-oriented approach to problem solving
Application Instructions: 
To apply, please send a resume to Allison Dwyer at: [email protected]
Summit Search Group is a fair and equitable search firm. We welcome and encourage applications from people with disabilities. Accommodations are available on request for candidates taking part in all aspects of the recruitment and selection process.
Job ID
AD0223
City
Toronto, ON
Remuneration
Competitive compensation package + benefits
Recruiter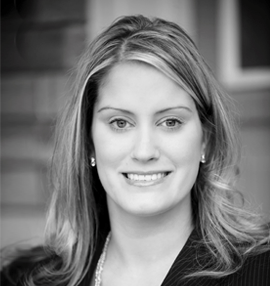 Apply Online
If your qualifications are a match for this position please apply online for immediate consideration. Thank you for your application.
Position:
Manager, Talent Acquisition