This role is responsible for managing our client's relationships with a variety of stakeholders – specifically, provincial and municipal government staff, the programs' advisory committees, media and local community groups, and other key local stakeholders – for engagement and issues management. This role will build and maintain strong relationships with key stakeholders, with a focus on enabling day-to-day operations and finding common ground on items of concern. This role works with our client's team members, as issues management can focus on very specific local needs, but works most closely with the Western Canada senior team comprised of the leads for collection, post-collection and special projects. This role reports to the Vice President, Program Engagement, Western Canada. 
Principal Duties and Responsibility:
Government Relations
Develop and maintain positive and impactful relationships with government staff at the provincial and municipal levels in BC and SK.

Serve as the main liaison between our client and Ministry staff and other government departments as appropriate.

Develop annual government relations plan to support program operations, as well as the strategic priorities and stakeholder relations objectives of our client.

Working with the Western Canada senior team: develop and implement strategies to profile our client's packaging and paper programs; build support for the programs with government staff (provincial and local); and, showcase the programs' achievements.

Manage relationships with third-party government relations firms, providing information and support for a firm to conduct advocacy and lobbying for the Western Canada programs as needed.
Media Communications
Respond to media queries and serve as the spokesperson for our client.

Liaise with our client's team members when media is local to a community, to ensure feedback on operational context is taken into account when responding.
Issues Management
Demonstrate a leadership role in issues management for the Western Canada programs with respect to stakeholder relations.

Establish early warning systems to anticipate and identify potential risks, threats, vulnerabilities, and trends, especially as they relate to the ability to deliver the approved stewardship program plans.

Develop key messages and FAQs in briefing notes or other formats to assist with issues management.

Serve as crisis communications lead, prepare messaging, and approach in case of issue escalation.
Corporate Communications
Assist with corporate communications to ensure consistency of messaging to internal and external stakeholders.
Issues Management
Develop and maintain a stakeholder map for all our client's stakeholders outlining the level of interest they show, the amount of power/influence they have over the program, and their expectations.

Conduct analysis of key stakeholders, and provide the level of engagement required for each stakeholder based on their profile.

Serve as the main liaison on stakeholder issues between our client and the Union of British Columbia Municipalities, Saskatchewan Urban Municipalities Association, Saskatchewan Association of Rural Municipalities, Association of Regional Waste Management Authorities of Saskatchewan, as well as key individual municipalities in both provinces.

Manage and support our client's Advisory Committees. 

Represent program interests at Stewardship Agencies of BC and Recycle Saskatchewan.
Decision-Making Inputs
Recommends strategies to facilitate the achievement of the objectives of the position and develops and executes associated operational plans and budgets.

Provides expert advice to the Executive Director and Western Canada senior team regarding government and other stakeholder expectations that may impact program delivery and program design.
Interpersonal Communications:
(a) Internal Relationship
Consults with and reports to the Executive Director on the development and implementation of government, media, and other identified key stakeholders' objectives, plans and initiatives.

Collaborates with our client's teams, particularly the Western Canada senior team, as required to gather information, conduct research and analysis, test ideas and conclusions, and in the development of plans and strategies necessary to achieve the objectives of the position.

Engages senior management members as required to leverage functional expertise to support stakeholder relations activities.
(b) External Relationships
Maintain positive working relationships with government staff at appropriate levels of government and in relevant jurisdictions.

Maintain positive working relationships with government affairs contacts in service provider organizations and other relevant organizations to help enable program operations.
Education/Skills/Experience/Designations:
Education:
Graduate or post-secondary education related to public policy, political science, economics,
Canadian studies and/or related experience.
Experience:
Five+ years of government relations experience coupled with a strong understanding of provincial and municipal government processes and institutions.

Some exposure to environmental issues would be an asset.

Ideally, the candidate will have experience aligning regulatory and business agendas.

Former roles that required providing counsel to senior executives or government staff.

Experience as a spokesperson for a business, organization or initiative.
Knowledge/Competencies/Skills:
A clear and strategic thinker and persuasive communicator (both oral and written) to multiple stakeholders. Good analytical skills.

Demonstrated competence in strategic planning and organizational management.

The ability to position solutions that meet the needs of affected stakeholders.

Knowledge of EPR frameworks is an advantage. Knowledge of political decision-making.

Ability to collaborate and negotiate compromises to find common ground and meet objectives.

Ability to form trusting relationships with aligned and non-aligned stakeholders.

Good judgment and the ability to function as a team player.
Working Conditions:
The incumbent must be prepared to perform effectively in an environment that undergoes frequent change and demands both strategic thinking and decisive action.

The incumbent must be comfortable working both independently and as part of an integrated team.

Flexible work arrangement: travel to our client's office for meetings or activities on a frequency to be determined plus when notified that attendance is required.

Travel throughout Western Canada may occur. Valid driver's license is required.
Are you the person they are looking for? Get in touch with me and apply now. Not ready to apply or have questions first? Send me an email in confidence and we can go through this opportunity in more detail. [email protected]
We thank all applicants, however, only those who meet the criteria and live in the Lower Mainland will be contacted.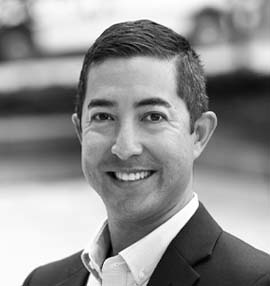 Jay Cammack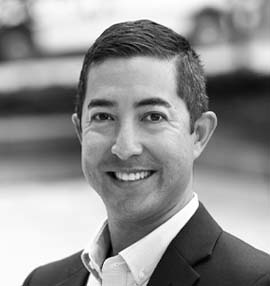 Jay Cammack