Manager, IT Portfolio & Development
About Our Client: As Canada's sixth largest city, Mississauga is home to 741,000 residents and more than 54,000 businesses, including more than 60 Fortune 500 companies with Canadian head offices or major divisional head offices. A diverse, progressive and award-winning municipality located on the shores of Lake Ontario in the heart of the Greater Toronto Area, Mississauga is "Leading Today for Tomorrow" by focusing on delivering services, implementing its Strategic Plan, delivering value for money and maintaining infrastructure.
Make your move to the City of Mississauga and come be part of something BIG!
Website: http://www.mississauga.ca
Reports to: Senior IT Manager of City Services
Mandate: As an IT Business Manager within the Information Technology Division, you are an expert level technical leader who will be responsible for developing and delivering the services required to support the operations for an assigned client portfolio.
You will lead a professional IT team consisting of project managers, business analysts, IT specialists, and application developer in selecting, planning, developing, implementing and maintaining appropriate technology solutions to support corporate goals and objectives.
You will oversee project management, cost estimations, resource management, procurements and contract management and you will supervise staff including conducting formal performance reviews.
You will provide regular communication to executive teams including Department Commissioners and Directors on the status of work items.
Duties & Responsibilities:
Provide thought leadership and guidance for complex and high risk technology implementations.
Collaborate with the business areas to develop technology roadmaps and frameworks for planning and forecasting technology developments for meeting the business short term and long term goals.
Managed the development of business cases and costs estimates; provide business analysis and advice for client groups to advance their priorities, and advise on software/vendor specific trends and industry trends that supports/address their needs.
Provide leadership and direction for multiple concurrent projects to ensure alignment with objectives with a focus on outcomes and deliverables.
Direct IT staff to identify, review, approve, and prioritize IT proposals and projects with client management. Make recommendations regarding the ongoing viability of a project plan based on ability to deliver upon agreed functionality within approved budget and schedule for medium to large complex projects.
Provide second level support for applications/systems in production based on defined service level agreements.
Manage the procurement of software, hardware and professional services required for projects. Provide contract and vendor management support for systems and technologies that are part of the application portfolio.
Direct reviews of tools and technologies for improving performance and reducing costs.
Ensure compliance with policies, standards, guidelines and controls by applying the policies and controls fairly and consistently so employees understand what to expect.
Coordinate the preparation of activity and progress reports and communicate the status to stakeholders including executives.
Stay informed on new and emerging trends & technologies that provide clear benefits to the organization, business partners, and/or customers.
Direct, motivate, coach and develop staff, maximizing their individual contribution, their professional growth and their ability to function effectively with their colleagues as a team.
Work closely with other technology, vendor, and business teams to ensure successful deployment, testing and delivery.
Manage relationships with clients and internal partners; interface and maintain communications with them and business management.
Continuously find ways to improve team efficiencies.
Administer personnel policies in all areas and follow the Corporation staffing standards and training recommendations.
Establish team performance development plans; conduct team performance discussions. Plan for staffing needs including succession, bench-strength, and new business.
Performs other duties as assigned.
Skills & Qualifications:
Post-secondary education in Computing; post-secondary education in Business Administration or any other related discipline.
A Minimum of 5 years of IT management level experience.
At least 10 years of progressive experience within IT roles and a minimum of 5-7 years' related experience primarily focusing in an application development, project implementation and support environment.
Strong knowledge of business consulting principles and practices.
PMP / ITIL / COBIT/SCRUM and other IT related management certifications would be an asset.
A passionate manager who is innovative, creative, and collaborates with others to deliver on priorities – a manager who is up for the challenge of delivering solutions that meet our clients' changing needs
Must have demonstrated experience successfully leading and delivering projects and other priorities.
Must have strong communication skills with the ability to present to various levels within the organization.
Must have demonstrated leadership and people management skills including experience managing IT staff across a diverse range of technical skill areas and levels.
Must have demonstrated ability to establish relationships with client management to build knowledge of business directions, and operations; leveraging this knowledge to identify opportunities to use technology to enable business transformation.
Must have knowledge of procurement and financial practices, and management principles to prepare, develop, administer and monitor operational plans, project budgets, and procurement activities.
Must have strong technical skills including demonstrated experience of leading full stack development projects in multiple environments: mobile development, Windows (.Net, .NET Core, SQLServer, MSSQL).
Experience with developing cloud-based applications using  Microservices and DevOps practices is considered an asset
Experience leading software development teams is considered an asset
Core Competencies:
Acting with Integrity
Clearly state goals and beliefs; let people know their true intentions; do what they said they would do; follow through on commitment
Adheres to business ethics
Conducts business in an honorable way
Highlights unethical behavior
Leads by example
Sincere with all actions and words
Speaks in a straightforward manner
Communicating Effectively
Expresses ideas and information in a clear and concise manner; tailors message to fit the interests and needs of the audience; delivers information in a manner that is interesting and compelling to the listener
Encourages others to share information
Excellent listener
Gives people full attention
Promotes candid and open atmosphere
Shares information with team
Shares useful information
Driving Continuous Improvement
Establishes methods to monitor and improve performance of systems and processes; utilizes specialized techniques for continuous improvement
Aggressively overcomes weaknesses
Committed to employee development
Operational excellence
Promotes performance improvement
Takes initiative, action
Willing to invest in improvement
Serving Customers
Builds strong relationships with customers; stays aware of customer needs, concerns and satisfaction; responds promptly to customer questions and requests; effectively manages customer expectations
Always available to customers
Always follows service procedures
Always handles customer inquiries
Communicates well with customers
Highly professional demeanor
Takes responsibility for service problems
Leadership Competencies:
Setting a Strategic Vision
Identifies and articulates the strategic goals and direction of the company, division, or group; establishes connections between short term goals and long-term objectives and directions
Collaboratively pursues vision
Creates a compelling vision
Exemplifies values
Generates enthusiasm for vision
Maps steps to achieve vision
Ties values to work
Developing Talent
Invests time and resources into building the capabilities of team members; helps people define career goals and establish development plans to achieve them; gives people constructive, developmental feedback and advice
Fosters inclusion
Fully engages team
Gives active, concrete assistance
Helps all employees develop
Leverages team member skills
Provides clear feedback
Driving For Results
Aggressively pursues challenging goals and objectives; will to put in considerable time and effort to accomplish objectives; takes a highly focused, goal driven approach toward work
Strives to beat deadlines
Puts in extraordinary effort
Follows through on requests
Excellent job prioritizing
Completes work, keeps commitments
Clarifies expectations
Working with Financial Information
Understands how financial information is used to guide business decisions; develops accurate financial forecasts; considers decisions from a financial perspective
Make convincing arguments using financial information
Present financial information to superiors without hesitation
Comfortable teaching others how to work with financial information
Integrates financial information in presentations and arguments
Researches financial information for others and is a source of knowledge to others
Thinks of creative ways to use financial information and projects
Application Deadline: Friday, April 30th, 2021
Application Instructions:  To apply, please send a resume in confidence directly to Aman Sodi at [email protected]
Summit Search Group is a fair and equitable search firm. We welcome and encourage applications from people with disabilities. Accommodations are available on request for candidates taking part in all aspects of the recruitment and selection process.
Job ID
AS0412
City
Mississauga, ON
Remuneration
Competitive compensation package + benefits
Recruiter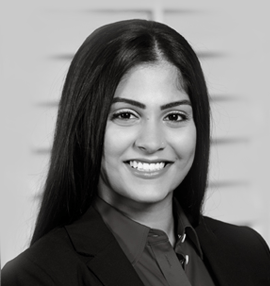 Apply Online
If your qualifications are a match for this position please apply online for immediate consideration. Thank you for your application.
Position:
Manager, IT Portfolio & Development