Mammography Technologist

Summit Search Group, a leading national recruitment agency, is proud to be partnered with Shared Health Manitoba in the attraction and recruitment of several key diagnostic and medical laboratory positions within Manitoba. Supporting Manitoba's 5 health regions, Shared Health leads the planning and coordinates the integration and delivery of patient-centred clinical and preventive health services that Manitobans can count on.
The Breast Health Centre has a multi-disciplinary team of experts who specialize in breast health. The team uses a client-focused approach that encompasses high quality care and state of the art equipment to ensure the best possible experience for clients. With a commitment to evidence based information, the latest, most accurate and most appropriate education, support and links are provided to clients at the Breast Health Centre.
Senior Mammography Technologist
Under the direction of the Program Director and in collaboration with the Radiology Director, the Senior Mammography Technologist provides effective and efficient performance of high quality breast imaging. The Mammography Technologist brings experience in interventional breast imaging and experience with breast ultrasound and stereotactic core biopsy.
Education and Certification/Licensure/Registration
Graduate of an accredited Medical Imaging Technology program with attained certification by the Canadian Association of Medical Radiation Technologists (CAMRT).
Mammography Certificate Course I and II (equivalent combination of knowledge, training and experience may be considered)
Must maintain active registration with the Canadian Association of Medical Radiation Technologists (CAMRT) and the Manitoba Association of Medical Radiation Technologists (MAMRT).​
Qualifications and Skills
Demonstrated ability to consistently produce high quality mammograms.
Demonstrated effective oral and written communication skills required in English.   French may also be required.
Demonstrated ability to work both independently and as a team member.
Demonstrated organizational and interpersonal skills with ability to establish and maintain positive working relationships in a multi-disciplinary team environment and with external agencies, groups and the public required.
Proficient analytical skills and attention to detail.
Ability to work under pressure.
Maintains confidentiality with all information entrusted to the position.
If you want to build a career in Manitoba and make a difference in the lives of people in your community, please send your resume Gail Eckert, Summit Search Group at [email protected] or call 204-981-9839.
Job ID
WG609
City
Winnipeg, MB
Remuneration
Recruiter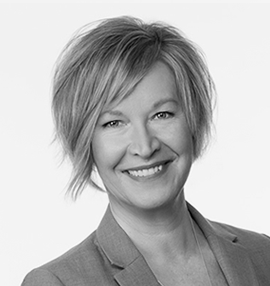 Apply Online
If your qualifications are a match for this position please apply online for immediate consideration. Thank you for your application.
Position:
Mammography Technologist