Licensed Executive Assistant – Real Estate Industry
About Our Client: Our client is a leading boutique real estate brokerage located in Toronto.
Position Scope:
As an Executive Licensed Assistant, you will report directly to the Broker of Record. Your role is to ease the operations of the business by supporting the Broker of Record with all aspects of the business. The business counts on you to proactively interact and follow-up with any potential leads and maintain client and business relationships accordingly. From responding to emails, managing listings and visiting properties with clients; this role was created for someone who is personable, charismatic, and eager to learn and grow with the business. In this position, you are expected to demonstrate your ability to develop and maintain long-term client relationships while managing your administrative duties and working efficiently and productively in a fast paced atmosphere. This position requires strong communication skills, as well as flexibility and adaptability with a positive attitude.
Responsibilities:
Licensing/Deals Management
Call all agents before showing to support the sale of the property/get feedback
Prepare and present Comparative Market Analysis to Buyers/Sellers for listings and leads
Provide showing feedback
Complete & submit Listing/Deal submission checklists accordingly
Submit MLS listing 'Status Change Forms'
Responsible for arranging and completing Lease Key Exchanges
Prepare & present paperwork (listing agreements, offers, amendments, waivers,)
Ensure clients are provided with signed agreements (via email)
Landlord/Tenant connecting emails (i.e. Copy of Agreement, Contact Information, Management Information)
Forward important agreement information and connect clients with lawyers/mortgage brokers
Coordinate with mortgage brokers and lawyers relating to client documents
Manage client appointments including scheduling, tracking, and follow-up
Book and conduct showings
Advise clients on legal needs and financing options
Sale closings – connect with client before and after closing
Monitor all sold conditional and closing date timeframes
Review and proofread listings and ads before going live
Complete inspections upon terminations of lease
Attend maintenance appointments or assist with staging requirements for listings
Coordinate and manage lockbox installations and removal
Ensure deposits for listings/deals are delivered to the Brokerage within 24 hours of acceptance
Collect/deliver deposit cheques to other brokerages or clients
Client Care Management
Greet and offer beverages to clients creating a welcoming atmosphere
Provide service & represent clients best interests
Communicate and keep Broker of Record updated
Track & manage leads in Top Producer
Ensure leads are serviced accordingly
Send follow up 'Thank You' emails after consultations are booked
Follow up with past clients and leads to generate more business accordingly
Maintain and nurture client relationships
30 day, 60 day and 90 day checkups with clients
Handwritten Thank you Cards to clients and referrals
Send clients birthday gifts, holiday cards, etc. as required
Ensure CRM system is constantly being updated with client contact information & touchpoints
General Responsibilities
Understand the market; keep up to date on market changes
Act as a backup for other team members
Required Skills & Knowledge:
Strong verbal and written communication skills
Flexibility and adaptability with a positive attitude
Intrapreneur mindset
Ability to handle multiple priorities and tight deadlines
Clear understanding of the daily operations of a real estate office
Strong interpersonal skills
Eagerness to learn and contribute to the growth of the business
High degree of professionalism
Ability to deliver a high standard of work in an efficient manner
Strong focus on productivity and profitability
Demonstrates strong positive team spirit
Education & Experience:
3+ years of experience in the Real Estate industry
Real estate license required
University degree or college diploma is considered a strong asset
Application Instructions: To apply, please send a resume to Amanda Graham at [email protected]
Summit Search Group is a fair and equitable search firm. We welcome and encourage applications from people with disabilities. Accommodations are available on request for candidates taking part in all aspects of the recruitment and selection process.
Job ID
AG1234
City
Toronto, ON
Remuneration
Competitive Compensation Package
Recruiter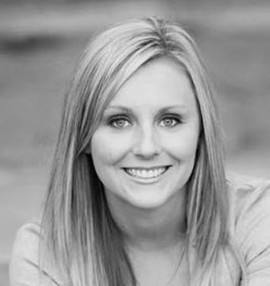 Apply Online
If your qualifications are a match for this position please apply online for immediate consideration. Thank you for your application.
Position:
Licensed Executive Assistant – Real Estate Industry