Legal Assistant
Legal Assistant
Our client is a leading labour law firm providing a full range of legal services to trade unions and employees in labour law, human rights, pension and benefits, class actions and insolvency law.
They are currently seeking to add a full-time Legal Assistant to their team of 12 lawyers, one full-time Office Administrator and one part-time Legal Assistant. They are seeking an experienced Legal Assistant to perform a wide range of legal and administrative duties tasks from reception to Court filings, as well as assisting their Office Administrator with bookkeeping and billing.
The successful candidate will be regularly communicating with courts, administrative tribunals and clients, have strong computer skills, and be prepared to take on a wide range of duties.
Their firm is located in downtown Vancouver and this position would require full-time in-person attendance in the office (post-COVID). Anticipated hours of work are 8:30am-4:30pm (with some flexibility on the start and end time).
Compensation is $35/hour or $70K/year + Benefits.
Job Description:
Provide administrative / legal support to approximately 12 lawyers (note: position is not designated to any one specific lawyer or lawyers)
Reception / answering telephones and directing callers to appropriate lawyer
Drafting standard letters (from templates) and general correspondence for review and/or revision by lawyers
Finalizing and formatting legal opinions / memorandums and executing delivery of same to clients
Finalizing and formatting various applications to be filed in Court and other various tribunals / administrative bodies
Occasionally conducting corporate searches and corporate filings
Communicating with the Court, tribunals and arbitrators as required
Ongoing daily printing and electronic filing of emails including attachments to same, etc.
Preparation of and binding of various briefs of documents and case law both in hard copy format as well as in electronic format*
*[With respect to preparing briefs in electronic format, this would entail using the advanced program of Adobe Acrobat Pro DC]
Ongoing general photocopying and scanning various materials and filing same electronically to appropriate client file folders / directories
Drafting Court forms and documents and attending to filing of same (either in hard copy format or via electronically)
Skills / Qualifications / Requirements:
Highly organized and has good attention to detail
Ability to prioritize tasks
Professional demeanour
Superior communication, writing and interpersonal skills
Strong grammatical skills, including punctuation and proofreading, attention to detail and accuracy
Highly self-motivated
Work independently / without direct supervision
Experience in Excel, MS Word, advanced Adobe, BCOline, Quicklaw (*Quicklaw not necessarily required but definitely an asset)
Familiarity with Rules of Court and related forms and practice directions, and procedures of administrative tribunals an asset
Recognized Legal Administrative Assistant certificate or equivalent is an asset
5+ years' experience working as a legal assistant
To apply, please email your resume to Chad Rutherford at [email protected]
Please note that only those candidates who meet the criteria will be contacted.
Job ID
WT177
City
Vancouver, BC
Remuneration
Compensation is $35/hour or $70K/year + Benefits.
Recruiter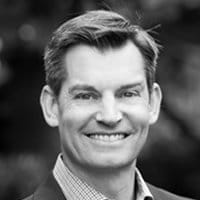 Apply Online
If your qualifications are a match for this position please apply online for immediate consideration. Thank you for your application.
Position:
Legal Assistant