Inside Sales Representative
Our client, one of the fastest-growing companies in their industry in Winnipeg, is expanding their sales team to hire an Inside Sales Representative.  If you are looking for a company where you can expand your skill sets and learn all facets of sales and management then this is your place. They have an extensive training program, which will teach you the habits of the top 20% of sales representatives in North America.
INSIDE SALES REPRESENTATIVE – WINNIPEG, MB
We are looking for someone who is outgoing, interacts easily with people and is a self-starter. If you are looking to work hard as well as learn and apply the necessary skills for success, the financial rewards in sales are significant!
As a key member of the team, your key accountabilities will be:
• Achieving sales revenue goals by obtaining and up-selling orders;
• Providing consistently high levels of customer service to current and prospective clients;
• Adding value to the customer's buying experience;
• Making equipment recommendations; and
• Supplying, entering and following-up on customer quotations and orders.
Position Requirements 
• Minimum of 2 to 3 years in sales role in a related industry;
• Proven sales experience with the ability to consistently meet and exceed targets;
• Basic knowledge of Microsoft Office;
• A high attention to detail;
• Accountability/Adaptability;
• Strong communication and negotiation skills;
• The ability to effectively plan and organize work;
• Problem solving ability;
• Results driven and willingness to provide superior customer service;
• Teamwork oriented.
HOW TO APPLY
Please apply directly to this posting with the most recent version of your resume. If you would like to speak with us regarding this position, please contact Matt Erhard at (204) 926-8896 or email [email protected]  To learn more about our open positions, visit us at www.summitseasrchgroup.com
ABOUT SUMMIT SEARCH GROUP
Summit Search Group is a leading national professional recruitment firm committed to helping employers hire smart, qualified people to advance both the bottom line and individual career goals. Specializing in a wide variety of industries and recruitment verticals, Summit Search Group is passionate about matching exceptional talent with exciting new opportunities across Canada.
Privacy and confidentiality are important to us; as such all applications are kept strictly confidential. We will not share your information with anyone without your prior approval. While we will only be considering qualified applicants for this position, if you are interested in pursuing an alternate career path, we would certainly be happy to speak with you about opportunities that fit your profile.
Job ID
W848
City
Winnipeg, MB
Remuneration
Recruiter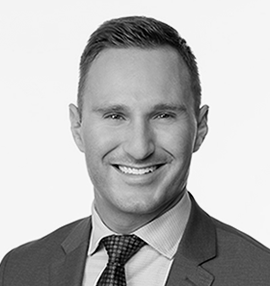 Apply Online
If your qualifications are a match for this position please apply online for immediate consideration. Thank you for your application.
Position:
Inside Sales Representative