Our client is the largest, most experienced supply chain partner to multi-unit restaurants globally. They are looking for a full-time HR Generalist to join their team in Montreal, Quebec.
In this role, the HR Generalist recommends, implements, and coordinates various company-wide Human Resources/Industrial Relations initiatives to assigned locations. This position is also responsible for advising on courses of action related to daily issues with employees that include but are not limited to discipline and attendance management.
Some of your key responsibilities in this role will include:
Participating in the development and implementing recruitment and staffing strategies for salaried positions
Assisting in the full-cycle recruitment process while ensuring adherence to the policy
Partnering with Operations to ensure appropriate staffing levels throughout the year
Ensuring that new employees have a positive impression of the organization by being proactive in the implementation of the program
Ensuring that all relevant paperwork is completed by the new employee and forwarded to appropriate parties promptly
Maintaining accurate and current information in orientation packages
Monitoring consistency of delivery to new employees
Liaising with payroll to resolve employees' payroll and benefit issues in a timely manner
Identifying relevant industry salary surveys and make recommendations to Manager of HR with respect to participation
Assisting Managers as required to ensure that the Talent Management process is viewed as a positive tool to aid in the growth of the employee's career
Ensuring consistent and timely deployment of the employee review process
Monitoring compliance to performance management process
Partnering with leaders to support individual development plans and participating in the succession planning process
Coordinating local training and development programs with the support of the Regional Human Resources Manager and Director
Leading the Employee Engagement Process in respective locations
Labour Relations, in support of HR management
Conducting all necessary research for negotiations
Providing advice to the supervisors and managers on the interpretation & administration of the Collective Agreement
Helping to provide interpretation of the agreement
Providing an impartial forum for employees to raise issues (that they may not want to discuss with their supervisor)
Facilitating resolution of issues before they become grievances
Assisting DC management in adhering to the Corporate Communications Plan to ensure that communication of relevant corporate information is disseminated in a timely and consistent manner
Establishing and monitoring an attendance management program
Ensuring consistent compliance to progressive discipline aspects of program
Providing policies and programs interpretation as required
Qualifications:
Perfectly bilingual French-English
University Degree or College Diploma in Human Resources or equivalent work experience
Minimum three to five years related Generalist experience.
Strong work ethic
Excellent time management skills, ability to manage multiple priorities
Strong, interactive team player
Strategic thinker and excellent problem-solving skills
Excellent communication and presentation skills (verbal and written)
High initiative, self-motivation and strong leadership qualities
Ability to produce accurate and timely reports
Intermediate computer software skills (Microsoft Word, Excel, PowerPoint, Outlook etc.)
Preferred Skills and Experience:
Certified Human Resources Professional
Project Management experience
Familiarity working within a unionized working environment
Experience with various HRIS, ATS and Performance Management Systems
Application Instructions:
While we appreciate all inquiries, only qualified candidates will be contacted.
Please send a resume to Kyle Provost at [email protected] 
Summit Search Group is a fair and equitable search firm. We welcome and encourage applications from people with disabilities. Accommodations are available on request for candidates taking part in all aspects of the recruitment and selection process.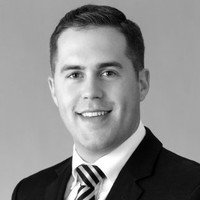 Kyle Provost
Remuneration
Competitive Compensation Package and Benefits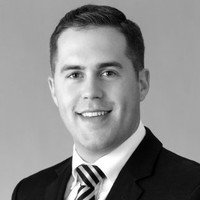 Kyle Provost
Remuneration
Competitive Compensation Package and Benefits