General Sales Manager – Construction
With over 35 branches across Alberta, Saskatchewan and Manitoba, our client is a North American industry leader and dependable equipment partner to their customers. By empowering and investing in their employees, they continue to build and maintain long-term relationships with the communities and businesses that they serve.  Committed to providing their customers with the best service and after market sales in the industry, each branch is a full service operation that you can depend on, anytime, anywhere.
As a result of growth we are currently conducting an active search for a General Sales Manager – Construction based out of their Edmonton, Alberta branch.
The General Sales Manager will be responsible for the sales, inventory management, financial performance, net profit, across the branch locations in Alberta. Through their direct reports, they will drive the strategic direction of the sales lifecycle, the innovation of technology and the sales support resources. They will need to maintain key customer relationships and develop and implement strategies for expanding the company's customer base.
Job Duties and Responsibilities
Work with Sales Managers to develop, establish and direct channel and distribution strategies and programs, develop and execute lead programs, ensure synergies, and drive P&L.
Maintain key customer relationships and develop and implement strategies for expanding the company's customer base.
Manage the sales process, set appropriate metrics for sales funnel management.
Monitor monthly, quarterly and annually market share and unit objectives by effective leadership, coaching and mentoring of the Sales Managers and their sales teams.
Execute plan for inventory in order to meet market demand, and ensure corporate targets are met/exceeded.
Provide performance feedback around deliverables and core competencies to their direct reports via individual development plans.
Initiate sales support and liaise with marketing team to leverage advertising opportunities
Develop, maintain, and implement a construction specific sales plan for the accomplishment of objectives using corporate management-defined sales processes
Support and assist Sales Managers to analyze weekly, monthly and quarterly sales reports in order to monitor sales team performance and plan action items for improvements.
Requirements
 Bachelor of Management degree or related field preferred.
10+ years' of proven sales experience within Construction equipment sector preferred.
Prior experience of sales management is required
Strong computer skills including Excel, Word, PowerPoint and Outlook.
Detail oriented and in-depth understanding of superior customer service.
P&L and Budgeting knowledge.
Strong communication skills both with internal and external partners.
Strategic forward looking long-term industry thinker.
Job ID
E9889
City
Multiple cities
Remuneration
Remuneration for this position will consists of an industry competitive base salary, bonus program, company vehicle, appropriate expenses and full benefit program.
Recruiter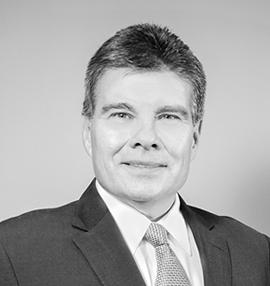 Apply Online
If your qualifications are a match for this position please apply online for immediate consideration. Thank you for your application.
Position:
General Sales Manager – Construction