Summit Search Group has partnered with DL Seeds to recruit their new General Manager, based out of Morden, Manitoba. DL Seeds' goal is to create and produce superior canola hybrid varieties that are profitable to producers in North America.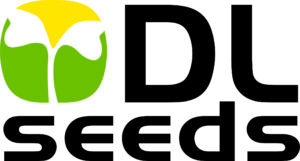 This key role within DL Seeds heads and guides all aspects of Sales, Financial, HR, Seed Production and Breeding activities of the company. The General Manager position reports directly to and is a member of the Board of Directors of DL Seeds. The main role of this position is to develop and execute go-to market strategies, to successfully commercialize newly registered crop varieties from DL Seeds, which include but is not limited to canola and pulse crops, in North America. This position also negotiates and interacts directly with worldwide trait company developers to in-license market desirable traits into DL Seeds Genetics.
The General Manager works closely with the Financial Office Manager to insure timely and accurate monthly, quarterly and year end results are reported to the Board of Directors with updated seed production, sales and inventory reports, short and long term forecasts, profit and loss statements, cash flow statements and other financial reports required by the Board of Directors.
This position is closely linked with the breeding team for guidance in short and long term breeding strategies development and execution, product placement information and communication, trial and testing planning and implementation, 3rd party collaboration, negotiation and material transfer agreements.
The General Manager supports the planning, and execution of the Seed Production department in terms of new parent seed and commercial seed production in North America and counter seasons in Chile through site visits, negotiations and agreements.
DL Seeds is looking for a commercial oriented General Manager with, but not limited to, the following characteristics:
Strong commercial background to develop and execute new go-to-market strategies – demonstrated successfully in previous roles bringing mid-sized businesses to the next level.
Strong negotiation skills to interact with license companies, seed distributor companies, both private and public institutions, 3rd party collaborators, and other service companies/individuals as needed.
A fundamental knowledge on the North America seed market, modern agricultural practices, crop genomic and different biotechnology tools and their use in the market place.
High degree of communication skills for presenting goals, strategies, and company performance to internal staff, Board of Directors and external customers.
Solid understanding of financial company statements, requirements and knowledge of running a private business.
Ability to travel extensively or as required both domestically in Canada, USA and internationally on average 3 months of the year.
Ability to understand computer and IT solutions for DL Seeds day to day and long term business needs.
Ability to develop and maintain highly functional team atmosphere in order to carry out company goals and strategies.
To be a spokesperson for DL Seeds on many industry committees that impact DL Seeds goals and strategies.
A good understanding of North American seed production (Circular 6), Crop Life confined trail and stewardship protocols, rules and North America government regulations in terms of producing and selling of seed.
Location and Transportation:
DL Seeds Inc. is located at 25028 Road 17, Off Highway #3 near Morden and Winkler. There is no public transportation to the site. Hours of operation are 8am-4:30pm.
DL Seeds offers a competitive compensation package including salary, benefits and retirement package. Only selected candidates will be contacted for an interview. A competitive salary depending on experience and education will be offered. Please reach out to Matt Erhard at Summit Search Group for more information on this exciting opportunity!