Our client provides tailored concept-through-production solutions for all sectors of agriculture. They are looking for a full-time General Manager to join their team. This position is based in Eastern Ontario.
Reporting to the Chief Executive Officer, the General Manager is responsible to organize and oversee the daily operations of the location. Oversight of sales, inventory, purchasing, expense control and staff management are central to this role.
Some of your key responsibilities in this role will include:
Partnering with location managers to set budgets for the year
Monitoring and reviewing costs of supplies and operations; reviewing inventory levels and values regularly to ensure budgets are being adhered to
Liaising with CEO to make decisions for operational activities and setting strategic goals for the location
Liaising with other location General Managers and CEO on a regular basis to review product and processes
Planning and monitoring the day-to-day running of business to ensure smooth progress
Increasing market share in the territory by actively seeking out opportunities for growth of the business
Overseeing all capital projects for the location, working within established budgets
Overseeing all lines of business including equipment and consumables
Overseeing and setting goals for all departments of the location including sales, service, install, operations, and finance
Management of personnel including decisions on staffing, performance management and goal setting
Managing procurement processes and coordinating material and resources allocation
Reviewing financial information and adjusting operational budgets to promote profitability and ensure shareholder return on investment
Managing relationships/agreements with external partners/vendors
Qualifications:
Bachelor's degree in business, finance, or related field
5 + years of management experience
Must be able to travel approximately 10% of the time to meet with customers, vendors and travel to other locations
Ability to analyze key performance indicators and make sound business decisions based on findings
In depth knowledge of diverse business functions and principles
Exceptional communication and interpersonal abilities
Working knowledge of data analysis and performance/operation metrics
Strong business acumen with a strategic orientation
Excellent organizational skills with a problem-solving attitude
Excellent leadership skills to lead and motivate employees
This position requires significant analysis and judgement to evaluate complex problems and make decisions
Application Instructions:
While we appreciate all inquiries, only qualified candidates will be contacted.
Please send a resume to Kyle Provost at [email protected] 
Summit Search Group is a fair and equitable search firm. We welcome and encourage applications from people with disabilities. Accommodations are available on request for candidates taking part in all aspects of the recruitment and selection process.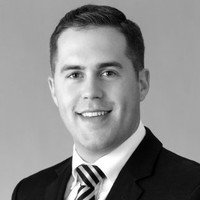 Kyle Provost
Remuneration
Competitive Compensation Package and Benefits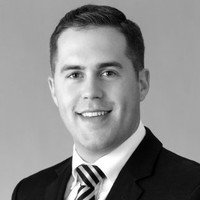 Kyle Provost
Remuneration
Competitive Compensation Package and Benefits