General Manager
Our client, a globally established supply chain solutions leader is seeking a General Manager responsible for achieving financial and operational goals in the Calgary Distribution Center. This includes providing managerial direction and leadership to all departments within the Distribution Center and support the achievement of goals through the development of the management team and employees, as well as assisting with corrective action plans. The General Manager is responsible for maintaining high service levels by creating a continuous improvement environment and by building strong relationships with external and internal customers.
Remuneration for this role includes a competitive salary, bonus, car allowance, benefits, health spending account and RRSP match.
Responsibilities:
Lead Canadian strategic initiatives included in the Annual Operations Plan
Provide vision and strategic goals for the short term and long term success of the DC
Oversee operations of the DC to maximize operations performance and achieve operational goals (monthly, quarterly, yearly basis)
Develop succession for key roles in the organization
Conduct performance reviews, recommending developmental requirements and promotions
Ensure that continuous improvement guidelines are adhered to by all departments.
Evaluate centre specific policies, procedures and equipment and ensure timely updating/replacing/improving as required.
Demonstrate teamwork and maintain a positive attitude.
Ensure a high level of interactivity to maximize co-operation between all departments
Partner with HR, with the partnership involving all aspects of the operations to ensure people practices are aligned with the company culture and vision
Communicate goals, objectives, strategies, results and plans.
Participate in training, inspection, investigation and continuous improvement programs.
Foster an environment of positive employee relations and employee engagement
Establish and maintain a positive working relationship with the Union Business Agent.
Participate in negotiation of the collective agreement
Oversee labour relations by managing within the parameters of the collective agreement
Responsible and accountable for the achievement of the DC's operating financial goals.
Create capital budget and maintain expenditures within approved budget.
Approve all operational expenses according to financial approval guidelines.
Prepare monthly, quarterly and yearly financial reports detailing departmental goals, identifying variances from budget, reasons for variances and in necessary actions needed to reduce costs.
Skills and Experience:
University degree / College diploma in Commerce, Supply Chain or Operations Management and/or equivalent experience
Minimum seven to ten years' experience in all areas of a high-volume, food service, unionized distribution, supply chain or logistics environment.
Demonstrated positive and influential involvement with customers
Strong work ethic.
Excellent time management skills, ability to manage multiple priorities.
Strong, interactive team player.
Integrative thinker and excellent problem-solving skills.
Excellent communication and presentation skills (verbal and written).
High initiative, self-motivation and strong leadership qualities.
Ability to produce accurate and timely reports.
Working knowledge of (Microsoft Word, Excel, Access, Power Point etc.).
Demonstrated role model with proven success in team development and performance management
Submit your resume today to [email protected]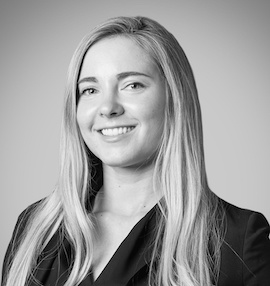 Mariah Beahen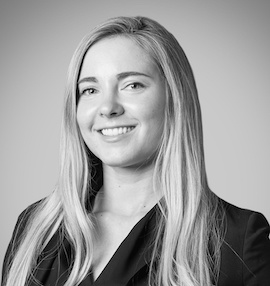 Mariah Beahen