Our client is a leading heavy equipment dealer in Saskatchewan.
Due to a recent retirement, we are currently in an active search for an experienced General Manager overseeing the operations of their Saskatoon dealership. They will develop and execute plans to ensure the profitable execution of branch activities. The General Manager will accomplish all objectives through planning, motivating, and coordinating the functionality of all departments.
Essential Duties: 
Hires, trains, and motivates all dealership department managers.
Directions and monitors all dealership management or supervisory personnel functions and completed formal performance evaluations of all department managers at regularly scheduled intervals.
Plans dealership operations for the coming year and submits to the dealer for approval.
Meets with the controller/office manager monthly to review departmental forecasts for consistency with the annual forecast.
Monitors the daily operating control (DOC), recommending improved courses of action where necessary.
Provides ownership with accurate weekly reports on the financial condition of the dealership.
Ensures that the monthly Financial statement is complete, accurate, and submitted on time to the factory.
Develop and maintain a good working relationship with the factory.
Formulate policies and establish procedures for all the training programs and monitor their effectiveness.
Ensure that department managers are training and supervising employees for optimum effectiveness.
Communicate management's policies and procedures to all employees and ensure that they are understood and followed.
Complete a formal performance evaluation for each department manager once every six months.
Provide enthusiastic leadership to shape employees' attitudes and build morale.
Establish harmony and teamwork among departments.
Resolve any customer complaints that line management has not been able to resolve.
Actively pursue a favorable Business relationship with our Saskatoon customer base and to increase this customer base where possible.
Manage and control inventory levels to maximize assets. Review inventory levels, sales, and order monthly with department managers to assure optimum levels.
Develop and coordinate sales activities with department managers to maximize inventory turnover and return on assets.
Coordinate parts, service, and whole goods specials throughout the year to maintain profitability and inventory turnover.
 Supervisory Responsibilities: 
Manages three subordinate supervisors who supervise a total of 40 employees in the Service department, Parts department, and Sales department. Is responsible for the overall direction, coordination, and evaluation of these units.
Supervises two non-supervisory employees. Carries out supervisory responsibilities in accordance with the organization's policies and applicable laws.
Responsibilities include interviewing, hiring, and training employees; Planning, assigning, and directing work; appraising performance; rewarding and disciplining employees; addressing complaints and resolving problems.
Qualifications:
Should have at least two years of dealership sales and five years in a leadership position.
Must have strong leadership and organizational skills, and the ability to understand profit and loss statements and manage a large, diverse staff.
Business Administration or Commerce degree preferred however careful consideration will be given to an individual with 4-10 years' experience in a dealership and two years supervisory experience (or an equivalent combination of education and experience).
Must be a team player, have strong communication (both written and verbal) skills, and be able to manage multiple priorities.
Must be able to respond to common inquiries or complaints from customers, regulatory agencies, or members of the business community.
Must be able to effectively present information to top management and public groups. Must ensure confidentiality and flexibility.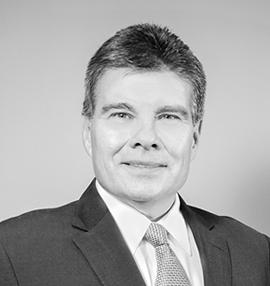 Bruce Proctor
Remuneration
Remuneration will consists of a base salary of $125-135K, strong bonus structure, vehicle program and full benefits.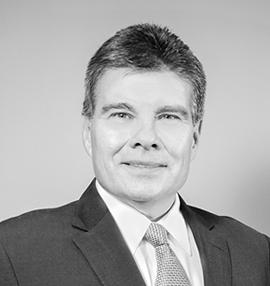 Bruce Proctor
Remuneration
Remuneration will consists of a base salary of $125-135K, strong bonus structure, vehicle program and full benefits.