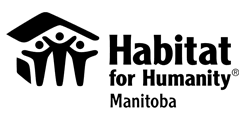 The Position:
Summit Search Group is excited to partner with Habitat for Humanity Manitoba (Habitat Manitoba) on the recruitment of their next Fundraising Manager! Habitat Manitoba is a charitable organization that enables low-income families the opportunity of home ownership through its unique business model by offering no down payment, no interest mortgages. The structure of the mortgage is set so homeowners pay only 27% of their family income, freeing up money to purchase other necessities of life and plan for their children's future while building equity.
The Habitat Manitoba family is seeking a dynamic, sales-motivated individual who is ready to blaze a trail as both an internationally recognized brand and national leader for innovation in their field. Reporting to the Vice President, Marketing, Communications & Philanthropy, the successful candidate will have a strong knowledge of sponsorship best practices combined with a sales savvy that feeds your inner heart and soul – as you are driven to develop corporate partnerships that result in transforming families' lives.
Responsibilities:
Represent Habitat for Humanity Manitoba as a brand ambassador by modeling their values and guiding principles.
Is a proactive, committed member of the fundraising, marketing and communications team.
Demonstrates personal excellence, bringing knowledge, expertise, and experience to the team, Women Build committee, working groups, and other team initiatives contributing to and supporting team decision-making.
Contributes to the ongoing development and implementation of corporate sponsorship and fundraising policies/practices
Promote, sell and manage the Habitat Team Build Day program
Provide exceptional customer service to ensure Habitat Team Build Program participants and/or corporate sponsors have a clear understanding of registration and fundraising requirements.
Ensure that the corporate partner's special requests are met to the best of the organization's ability.
Identify and develop opportunities to strengthen donor and corporate sponsor engagement.
Establish strong and trusting relationships with corporate partners by offering regular and consistent customer service.
Consistently follow up with participants regarding scheduling, registrations, payment, surveys, and other communications.
Provide technical support to ensure corporate groups have a positive fundraising experience.
Develop and maintain effective cross-departmental partnerships with all Habitat Manitoba departments.
Contributes to the development of the fundraising budget.
Qualifications:
Post-Secondary education considered an asset.
Superior customer service skills and excellent coordination/multi-tasking skills.
Strong written and verbal communication skills to successfully interact with external partners, staff and volunteers.
Self-starter capable of identifying the need for and taking independent action.
Demonstrated record of problem-solving and priority-setting in a fast-paced and evolving environment.
Effective at developing positive internal stakeholder relations including the ability to influence without authority.
Experience with Adobe Photoshop/Adobe InDesign considered an asset.
For more information, or to submit your resume, please reach out to Matt Erhard at Summit Search Group, [email protected] 
Summit Search Group has a strong commitment to Diversity, Equality and Inclusion. We strive for continuous development, modeling, inclusive behaviors and proactively managing bias throughout our process.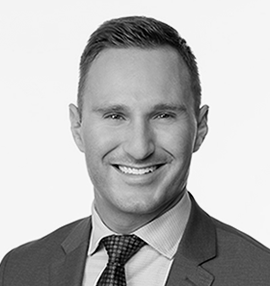 Matt Erhard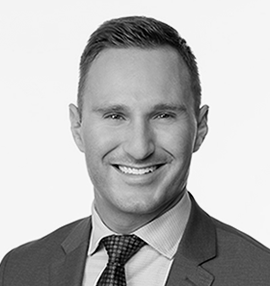 Matt Erhard