About our client: Our client is well established and high growth perishable products organization.
Position Scope: The Food Safety Administrator will provide administrative support to the Food Safety Manager of the Company. In this role, the Food Safety Administrator will ensure that food products are safe for consumers. Their essential duties involve inspecting facilities and procedures to ensure that applicable regulations are being followed. They will also investigate complaints. The incumbent must be highly organized and able to show tact and maintain confidentiality.
Please note, this is an in-office position (Milton with occasional travel to the Etobicoke office) with COVID-19 protocols in place. The hours for this role are Monday to Friday from 7am to 3pm, overtime during audits with additional compensation provided.
Responsibilities:
Assist in providing training, support, and coaching of employees to facilitate FS practices and procedures
Perform regular facility inspections ensuring food safety standards are met as required by the standard
Assist in identifying non-conformances against and/or improvements to plant programs related to pest control, hygiene, facility cleanliness, transportation etc.
Ability to write procedures and create or amend food safety documents as needed
Accurate generation of Deviation reports and follow-up with multiple departments for Corrective Actions.
Ensure compliance to SFCR labelling requirements for fresh produce
Working knowledge in food manufacturing and processing
Oversee proper completion of all food safety documentation.
Assist to investigate & perform root cause analysis on customer complaints
Assist in monitoring supplier certificates and follow up
Ensures the warehouse is always maintained in clean manner and that all equipment in the building is maintained in good repair.
Conduct spot audits of the facility on an ongoing basis to ensure continued adherence to food safety requirements
Complete all assigned paperwork
Hazard identification, risk assessment, and determination of necessary controls
Other duties relevant to the position will be assigned as required.
Required Skills and Knowledge:
Knowledge of food safety systems like Primus, CGAP, BRC etc.
Knowledge of Safe Food for Canadians Regulations (SFCR)
Strong Microsoft Suite skills (Excel, Outlook, Word, PowerPoint)
Able to communicate professionally both verbally and in writing
Able to work efficiently as part of a team as well as independently
Attention to detail in all areas of work
Good organizational, time management and prioritizing skills
Strong work ethic and problem-solving skills
Education and Experience:
2-3 years of working experience in Food Safety/Quality Assurance; produce experience is preferred
University degree in a related field (e.g.: food science, microbiology, industrial processes, or any relevant field)
Manual dexterity required to use computer and peripherals
Overtime may be required
Occasional travel between locations may be required
Sitting for long periods
Warehouse visits as needed – cold environment
Application Instructions: 
To apply, please send a resume to Aman Sodi at [email protected]  or [email protected]
Summit Search Group is a fair and equitable search firm. We welcome and encourage applications from people with disabilities. Accommodations are available on request for candidates taking part in all aspects of the recruitment and selection process.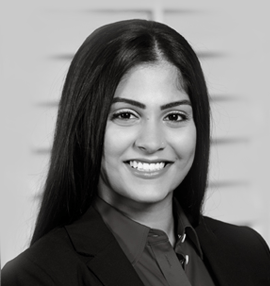 Aman Sodi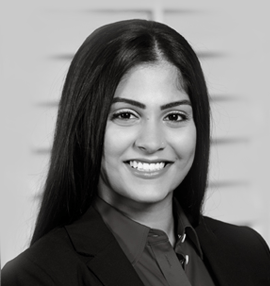 Aman Sodi