The Position:
Summit Search Group has partnered with WinnPro Construction on the recruitment of their newest Financial Accountant. WinnPro Construction is a first-generation general contractor based in Winnipeg, Manitoba. They have local management, labor expertise and a pool of qualified sub-contractors who are able to meet their specific commercial construction requirements. WinnPro's expertise lies in a variety of services including general contracting; project management, and design build. They have completed projects in multiple sectors of the commercial world including food industries, industrial projects, commercial offices and retail.
The Financial Accountant will oversee and lead the corporation's financial and accounting functions ensuring accurate data and timely reports for management. Along with compliance to Federal and Provincial regulatory requirements.
Responsibilities:
Accounting information system for construction job costing and corporate accounting including accounts payable, receivable, project job costing, fixed asset listings, and general ledger.
Payroll systems and related group benefits – import and review data to prepare payroll payments/stubs, ROE forms, T4 slips, remittances for source and administer Group Benefits.
Prepare and submit Government Remittances for Payroll, GST, Provincial Taxes, WCB, CPRS.
Banking and Reconciliations – processing all cheque runs, wire transfers, EFTs.
Credit Cards – Process all charges and make payments, reconcile, administer accounts, cards, and users.
Construction and Service – assisting and coordinating with project managers and supervisors for compliance with accounting requirements, government regulations and legal matters.
Internal controls – Review processes and controls for construction and service departments on a continual basis to assist productivity and efficiency for those departments and accounting department.
Qualifications:
Post-Secondary education in business, accounting, or finance.
5+ years experience providing financial guidance.
Strong understanding of financial data analysis, tax regulations and financial reporting.
Knowledge og payroll, accounts payable, and accounts receivable functions.
Ability to deliver quality work on tight deadlines with strong organization skills.
ProCore Project Management software considered an asset.
CPA Designation considered an asset.
For more information, or to submit your resume, please reach out to Gail Eckert, Director, at Summit Search Group, [email protected]
Summit Search Group has a strong commitment to Diversity, Equality and Inclusion. We strive for continuous development, modeling, inclusive behaviors and proactively managing bias throughout our process.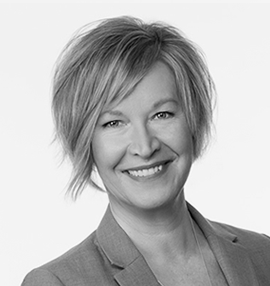 Gail Eckert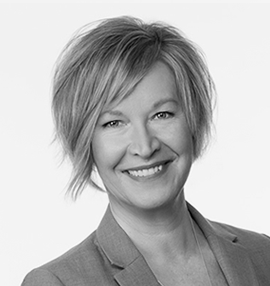 Gail Eckert