Executive Director
The Children's Rehabilitation Foundation is currently recruiting its next Executive Director in Winnipeg, Manitoba. We're looking for a resourceful, compassionate, and energetic leader to guide the Children's Rehabilitation Foundation in Manitoba.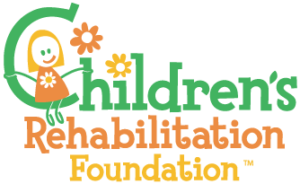 The Children's Rehabilitation Foundation (CRF) is the fundraising arm for the Rehabilitation Centre for Children (RCC). The CRF helps support children with disabilities and their families in Manitoba, Nunavut and NW Ontario. The CRF raises funds to improve the lives of children who access services through the RCC and SSCY Centre. With a vision for all children to have the support required to realize their abilities, the CRF is a Manitoba charity dedicated to helping children and youth with disabilities live as independently as possible.
The new Executive Director of the Children's Rehabilitation Foundation will be responsible for the design, development and implementation of strategic plans for the CRF and for its daily administration, management of staff and volunteers, and overall planning, coordination, implementation and evaluation of fundraising strategies. The Executive Director works with and supports the Board of Directors.
Job Responsibilities:
Encouraging, enhancing, and retaining community awareness and support of the CRF.
Strengthening, deepening, and broadening the fundraising activities of the CRF.
Administering and coordinating activities of the CRF including developing policies and procedures, and ensuring efficient operation of the CRF's activities.
Overseeing the financial management of the CRF including operational budgeting, monitoring investment portfolios, and coordinating auditing requirements in conjunction with the Board's Finance Committee and Investment Advisors.
Representing the CRF at public functions as appropriate.
Managing all CRF staff positions including recruitment, training, support, and evaluation.
Maintaining a communicative and professional working relationship with the Board of Directors and the Board committees of the CRF.
Maintaining a strong relationship with RCC's senior administration, management, public relations, department heads, and staff.
Key Requirements:
5 years experience in a leadership role of a not-for-profit organization or foundation, preferably children/family/health-related.
Extensive experience in public relations, fundraising, marketing, financial statements, volunteer boards, and office management required.
Understanding and sensitivity of issues related to children with special needs and their families.
Requires the ability to work well with others, multi-task in an ever-changing environment with time constraints. Ability to meet deadlines.
A self-starter who takes initiative in presenting ideas and suggestions to continue to build quality into the CRF.
We are seeking a highly personable, confident, and outgoing individual to join the Children's Rehabilitation Foundation. You will have the opportunity to work with a great team, learn from experts, and enjoy a rewarding career providing life-changing programs, services, and equipment for children and youth with disabilities. To learn more or apply please contact Matt Erhard, Summit Search Group at (204) 926-8896 or [email protected]
Job ID
W855
City
Winnipeg, MB
Remuneration
Recruiter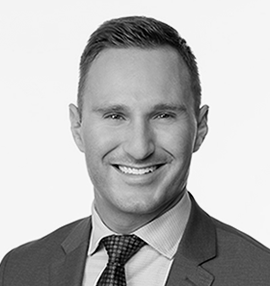 Apply Online
If your qualifications are a match for this position please apply online for immediate consideration. Thank you for your application.
Position:
Executive Director