Executive Director of Program Management
Our Team is a locally owned and operated technology firm based out of Winkler, MB. The ever- growing need for fast and reliable telecommunications has spurred on innovation. This innovation and its almost limitless potential have been one of the core passions for the Development Team. For the last 5 years, this team has been working on bringing its next generation conscious fiber optic infrastructure design to the region. Our team has formed many partnerships with industry-leading developers to create and finalize its innovative design. We are looking for an enthusiastic and self-motivated Superintendent-Network Construction to join our team.
Reporting directly to the Chief Operating Officer, the Executive Director of Program Management is responsible for monitoring all aspects of our construction projects for fiber optic network expansion. He/she will oversee construction projects from concept to commissioning, including tasks such safety, budget, and scheduling. The superintendent will have a dedicated team of project managers and admins responsible for delivering our construction projects on time and on budget. This position will liaise between contractors and our internal support departments for network construction to ensure construction flow. Negotiating contracts with 3rd party vendors while ensuring contractor performance and quality shall be a requirement.
Main Tasks:
–  Demonstrable experience as superintendent in infrastructure construction projects (preferably in-ground fiber optic FTTH)
–  In depth understanding of infrastructure construction operations and processes
–  Experience in management of both 3rd party and internal resources
–  Experience in managing multiple projects across wide geography
–  Experience in utilizing various construction management software platforms
–  Experience in Microsoft Project is an asset
–  Ability to read civil infrastructure drawings
–  Previous work experience in communicating with contractors
–  Valid class 5 driver's license is required
–  ArcGIS software experience is an asset
–  Proficiency in MS Office is required
–  Ability to work closely with external and internal teams to drive project objectives and tasks including reporting to executive leadership on a regular basis
–  Excellent verbal and written communication skills
–  Demonstrated high level of professionalism
–  Negotiation skills for communicating with contractors
–  Ability to multitask efficiently
–  Meticulous attention to detail
–  Working in a fast-paced office environment
–  Ability to thrive under pressure and meet short deadlines
–  Understand importance of production metrics and KPI's
–  High level of organization
–  Efficient time management skills
–  Ability to adapt to changing priorities
–  Ability to collaborate as a team player and work independently
–  Be able to work from multiple locations throughout Southern Manitoba
–  Manage project management team with continuous collaboration between VF support departments
–  Ability to work on internal systems to ensure reporting and deliverables are being met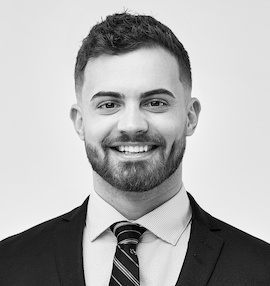 Braeden Demchuk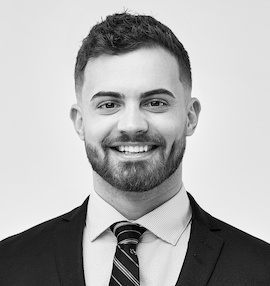 Braeden Demchuk