Executive Director – MHAPP
Summit Search Group is excited to partner with MHAPP in the search of an Executive Director to join their team. The Executive Director will be responsible for the organization's consistent achievement of its mission and strategic objectives. It will be incumbent on the Executive Director to ensure that the Association and its mission, vision, programs, and services are consistently present in a strong and positive image.
Established in 1976, the Modular Housing Association Prairie Provinces (MHAPP) today represents approximately 150 members from all aspects of the modular housing industry including manufacturers, shoe home centres, multi-unit project builders, transporters, lease land community owners and developers, and industry suppliers of good and services.
What we do:
Government Liaison
Building codes
Transportation
Community issues
Financing
Image enhancement
Information and Training
As the Executive Director, you will collaborate with the Board of Directors to define and articulate the Association's vision and strategic plan. You will lead in the development of the tactical plan and successfully implement the annual operating plans, capital plans, and other supporting initiatives. You will develop and monitor strategies to ensure long term viability and growth of the Association.
Responsibilities:
Operational Planning & management:

Participate in the development of a vision, mission, and strategic plan in collaboration with the Board/Executive Committee and once adopted, participate in the promotion and implementation of the strategic plan.
Provide leadership in developing program, organizational, and financial plans with the Board and association management firm and carry out plans and policies authorized by the Board.
Develop and implement annual operational plans that support the strategic priorities of the association.
Implement the policies, rules, and guidelines for organizational operations.
Facilitate, with collaboration from the association management firm, the work of the association committees.
Maintain official records and documents, and ensure compliance with federal, provincial, and local regulations.

Board/Committees:

Review meeting agenda created by association management firm.
Review meeting minutes created by association management firm.
Attend committee meetings (Finance, Executive, Conference etc).
Oversee implementation of all Board directors, policies, and procedures.

Financial:

Approve payables as provided by the association management firm.
Review monthly financial statements along with the Finance Committee.
Create the housing shipment budget.
Create the annual budget along with the Finance Committee.

Communications, Events, and Membership management
Qualifications:
Expertise dealing with Federal and Provincial government
Relevant senior leadership experience within a similar organization, or relevant government administration experience will be considered
Ability to multitask and display strong organizational skills
Strong written and presentation skills
Experience with Urban Planning considered an asset
Strong relationship skills – internal and external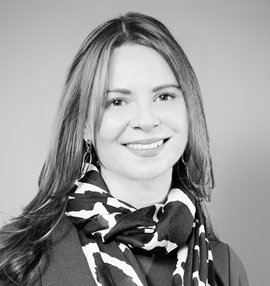 Jennifer Maier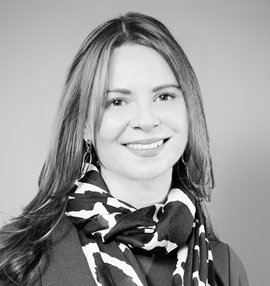 Jennifer Maier