Equipment Sales Representative
Our client, a leading provider of livestock and grain handling/milling equipment, supplies and services the Saskatchewan Agricultural community. Since 2000, they have supplied systems for Grain Handling & Milling, Poultry Barns, Hog Barns, Grain Storage and Drying, as well as Lely Automated systems for Dairy Farms. They are currently looking for an Equipment Sales Representative for their Saskatoon location.
Responsibilities:
Present, promote and sell livestock, grain handling/milling equipment and supplies to existing and prospective customers.
Perform needs analysis of existing/potential customers to determine their needs and educate them on how the company's products or services can meet their needs and benefit them financially and professionally.
Prepare and present competitive quotes for products and services based on needs analysis of the specific customer.
Establish, develop and maintain positive business and customer relationships.
Research accounts, generate or follow up on sales leads.
Expedite the resolution of customer problems and complaints to maximize customer satisfaction.
Achieve sales targets and outcomes within a schedule as agreed upon with management.
Monitor the company's industry competitors, new products, and market conditions to understand a customer's specific needs.
Attend meetings, sales events and appropriate training to keep abreast of the latest developments, best practices and promotional trends in the industry
Qualifications:
Grade 12 education or GED equivalent; post-secondary education in agriculture is beneficial
Knowledge of livestock and/or grain and milling equipment is an asset; agricultural experience is favorable
1-2 years previous experience in a retail sales role
Excellent interpersonal skills with a focus on building rapport and customer retention
Strong customer service client orientation
Strategic prospecting and negotiating skills
Well organized with strong time management skills
Excellent communication skills both oral and written
Self-starter
Resiliency with ability to overcome objections
Attention to detail
Remuneration:
The role offers a competitive wage, commission, a comprehensive health and dental benefits plan, profit sharing, tuition reimbursement and the opportunity to grow on a close-knit and collaborative team. For a confidential discussion about this opportunity, please reach out to Mariah Beahen, [email protected].
Summit Search Group has a strong commitment to Diversity, Equality and Inclusion. We strive for continuous development, modeling, inclusive behaviors and proactively managing bias throughout our process.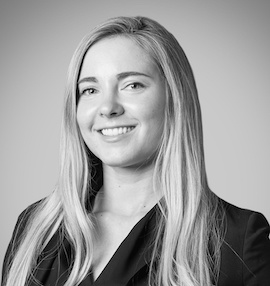 Mariah Beahen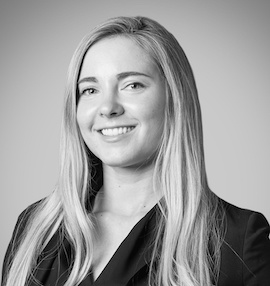 Mariah Beahen