Environmental Manager Edmonton, Alberta
Summit Search Group has partnered with an industry leader in their search for an Environment Manager to join their growing team in Edmonton. The Environmental Manager oversees project environmental compliance, regulations, stakeholder engagement, and advocates for environmental standards, ensuring successful project delivery with high-quality standards.
Roles and Responsibilities:
Environmental Program Management: Develop, implement, maintain, and revise the Environmental program for the project's scope of work in accordance with all applicable laws and regulations.
Compliance Oversight: Develop and implement plans and procedures to ensure compliance with environmental obligations, and take necessary actions to address any non-compliance.
Environmental Auditing: Oversee environmental auditing as part of the project's auditing program.
Reporting: Prepare and deliver all required reports related to compliance with environmental obligations.
Consistency Assurance: Ensure alignment between Environmental Control Documents' objectives and the project's contractual and regulatory obligations.
Environmental Assessment: Evaluate products and services delivered for compliance with contractual environmental requirements.
Customer Satisfaction: Enhance customer satisfaction through regular meetings, surveys, and quality control of product delivery.
Issue Management: Manage and escalate issues that impact the project's environmental and sustainability requirements.
Regulatory Compliance: Ensure adherence to relevant environmental laws and regulations in the designated area.
Environmental Investigations: Lead environmental investigations, hazard analyses, and develop mitigation plans. Facilitate environmental training and enforce hazardous waste control and other applicable environmental standards.
Governance and Risk Management: Ensure process governance and effectively manage risks and opportunities with relevant stakeholders.
EMS Conformance: Ensure compliance of the site's Environmental Management System (EMS) with industry standards and ISO 14001 requirements.
Internal Audits: Conduct internal audits to assess environmental performance in each process.
Qualifications:
Education: Bachelor's or higher degree in a relevant field, such as biology, ecology, environmental engineering, or natural resource management.
Experience: A minimum of 10 years of experience in project management and environmental management, including at least 2 years with significant projects in an urban setting.
Project Experience: Experience as an environmental manager (or equivalent) on at least one infrastructure project in North America involving a PPP structure and having a capital cost of at least $500 million.
ISO 14001 Knowledge: Familiarity with ISO 14001 environmental management systems and environmental construction operations plans prepared under the ECO Plan Framework or equivalent tool.
Environmental Expertise: High proficiency in managing environmental assessment, compliance, planning, monitoring, reporting, and training for complex projects.
Strategic Planning: Proficient in developing and executing environmental strategies, monitoring progress through key metrics, and optimizing plans accordingly.
Stakeholder Coordination: Excellent coordination skills for managing relationships between project parties, regulatory groups, and other environmental stakeholders.
Permit Management: Experience in managing permit applications and modifications, non-compliance event reporting, and participation in periodic meetings and presentations.
Leadership Skills: Strong leadership and people management skills, including the ability to manage contractors and work teams.
Environmental Performance: Ability to establish and monitor environmental performance indicators, deliver training and awareness programs, identify risks, and construct plans to mitigate them.
Cross-Functional Experience: Experience in senior management and cross-functional roles with a good understanding of various product types.
For a confidential discussion about this opportunity, please reach out to Mike Gosine at [email protected].
Summit Search Group has a strong commitment to Diversity, Equality and Inclusion. We strive for continuous development, modeling, inclusive behaviors and proactively managing bias throughout our process.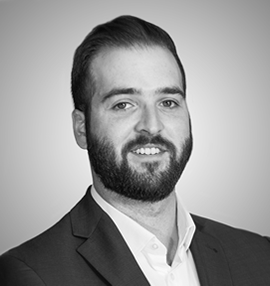 Mike Gosine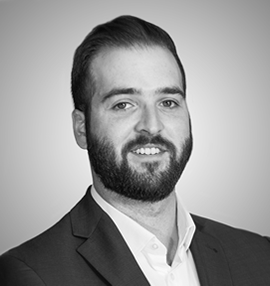 Mike Gosine