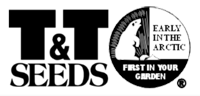 On behalf of our client, T&T Seeds & Crampton's Market, we are recruiting a Director of Sales & Marketing to lead customer experience in marketing, sales, and retail. If you have experience in e-commerce, and are looking for a creative opportunity to build revenue and create the ultimate customer journey, come and join T&T Seeds!
As a key member of T&T Seeds leadership team, you will be accountable for leading your team of three who focus on marketing, catalogue distribution, online properties, and retail sales.
You'll lead with our Core Values: Accountability – Fairness – Learning – Enthusiasm – Authenticity
Core Responsibilities:
Be a member of the leadership team and work alongside other areas of the business on strategic direction.
In collaboration with the leadership team, you'll establish the company's long-term and quarterly priorities and goals including e-commerce, revenue, profit, customer and employee engagement, and efficiency goals as well as non-financial priorities to drive the business forward, including new business areas, new product launches and major processes changes.
Oversee the E-Commerce business; developing growth plans and working with the team to execute the vision across all channels.
Create the customer journey through various enhancements, optimization for conversion and satisfaction to attract and keep customers.
Oversee and create the demand generation strategy, including inbound lead generation, brand awareness, social media, SEO, etc.
Research the customer journey, enhance the customer experience, and optimize our existing marketing efforts to increase conversion.
Create and implement new campaigns and product launches with the leadership team.
Create a dashboard of reporting metrics and analytics to better understand ROI and find new opportunities to generate leads.
Develop and enhance new or existing technology, marketing, and loyalty strategies.
Core Requirements:
5+ years experience in Marketing Management with a focus on E-Commerce.
Experience as a strong people leader to develop, coach and grow your team.
Experience with Consumer Products, in an e-commerce platform.
Success in the development of omni-channel marketing strategies in B2C.
Proven ability to build demand, drive traffic and conversions, and build brand awareness.
Proficiency with a variety of marketing programs, CRM's and online stores such as Shopify and Woo Commerce.
Exceptional ability to build and maintain a strong working relationship and communicate with customers and vendors.
To learn more or to apply, please contact Jessica Willis or Matt Erhard at Summit Search Group, we are happy to hear from you. We thank everyone that applies; however, only successful applicants will be contacted for an interview.