About Our Client:
Our client is a leader in the real estate investment management space.
Reports to:
This role reports to the Senior Director, Development.
Position Scope:
This is a perfect opportunity for an experienced Project Management and/or Construction Professional who has demonstrated experience in leading large, complex construction projects and is seeking a challenging leadership role with executive level growth potential. Top candidates will bring demonstrated experience in high-rise Residential, high/mid-rise Commercial or larger Mixed-Use projects.
The Director, Project Management & Construction will lead and inspire the project delivery team throughout their respective projects actively under construction. There are presently three active construction projects (Montreal, Ottawa and GTA) with three additional projects completing their pre-development phases and scheduled to advance to active construction in 2023. The Director will join the team and initially assume overall construction responsibility on one of the existing projects and overall responsibility for all GTA based pre-development projects as they advance into their construction phases in 2023.
The Director, Project Management & Construction will be an active team leader for multiple projects in various stages of their development. The successful individual will lead, direct and develop an enthusiastic team of project managers and coordinators throughout every aspect of the projects.
Experience with the Municipal Planning and entitlement process is highly beneficial as the Director will establish and maintain positive business relations to ensure all necessary jurisdictional approvals, agreement and permits are obtained. The Director will be detail oriented with prior experience presenting regular construction progress updates as well as financial projections to executive leadership.
Responsibilities:
Responsible for the successful construction focused progression of every aspect of the project throughout its pre-construction, construction and post construction periods to ensure the project can and will achieve its performance objectives.
Oversee the procurement process of Construction Managers/General Contractors including pre-qualification, tender and bid reviews to ensure project scope and budget objectives will be achieved.
Assess construction conditions on the construction site necessary to establish a reasonable opinion that construction activities are progressing in accordance with the overall project objectives of quality, cost and timing. Engaging with the necessary specialty consultants/contractors as needed to make sure assessments.
Maintain accurate expense forecasting and reporting.
Ensure compliance with client financial expectations including expense management and cashflow forecasting.
Preparation and negotiation of RFP's and resulting contract documents required to engage the required design professionals, contractors and suppliers as needed.
Effectively manage any contract disputes and develop appropriate mitigation plans as required.
Overall responsibility for the effective and smooth transition of each project from its 'construction phase' to the 'operational' conclusion (including successful completion of all closeout documentation.
In cooperation with project construction managers and design professional prepare and develop required site logistics plans and appropriate construction schedules necessary to establish a viable project execution strategy.
Assist internal Leasing and Property Management teams with construction budgeting, scheduling and other commitments resulting from lease obligations with prospective and committed tenancies as required.
Collaborate with Asset Management and Leasing personnel, assess revenue assumptions as required to ensure overall project financial objectives will be achieved, or prepare and present necessary variance explanations from the original underwriting assumptions.
Identify alternate approaches/strategies as needed to either mitigate or enhance the financial results the client may elect to pursue.
Evaluate and maintain current industry knowledge to support continuous innovation of the construction processes, technologies and techniques in support of sustainable goals as well as process changes that may affect the construction activities.
Develop and manage a detailed risk matrix and related mitigation plans.
Required Skills and Knowledge:
Ability to plan, coordinate, and provide leadership in the execution of complex construction projects.
Knowledge of theory, principles, and practices of engineering or architecture.
Knowledge of the Construction Management, Design Build, Integrated Project Delivery methods.
Ability to lead and effectively delegate multiple project related tasks successfully to achieve the overall project objectives.
Strong understanding of the requirements of authorities having jurisdiction (including utility suppliers) and their respective requirements.
Demonstrated experience to act on behalf of the owner, evaluate and assess project needs in order to either provide direction to the design/construction team representatives or accurately present or provide a recommendation to the client for their ultimate decision.
Ability to plan and see the big picture.
Competent in conflict and crisis management situations and adept at creating consensus with multiple stakeholders with a variety of differing objectives/opinions.
Excellent time management skills.
Strong business finance understanding with demonstrated experience with expense forecasting and experience in contract negotiation and administration
Demonstrated leadership of multi-disciplinary project delivery teams.
Effective analytical skills and confident in evaluating outcomes through financial approaches.
Approachable, with a sense of humour but balanced with a firm approach when required.
Excellent interpersonal skills along with superior written and oral communications skills (French language written/oral ability would be an asset).
Familiarity with construction and/or project management software applications.
Education and Experience:
A minimum of 10+ years' experience in commercial and/or multi-residential real estate development, with an emphasis on large-scale/high-rise development projects.
Post-secondary education is required – Business (BA/MBA) designation, or BS or P.Eng. preferred (actively in progress designations will be considered).
Advanced knowledge of construction/project management procedures through a professional designation such as PPM/PMP, Gold Seal Certified or equivalent is beneficial.
Accreditation from a recognized development industry sustainable/energy/healthy/construction certification program (e.g., CaGBC LEED AP, WELL, BOMA, CCA Gold Seal) is not essential but considered an asset.
Application Instructions: 
To apply, please send a resume to Allison Dwyer at [email protected] 
Summit Search Group is a fair and equitable search firm. We welcome and encourage applications from people with disabilities. Accommodations are available on request for candidates taking part in all aspects of the recruitment and selection process.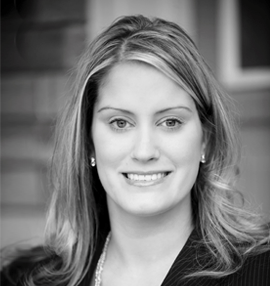 Allison Dwyer
Remuneration
Competitive compensation package + benefits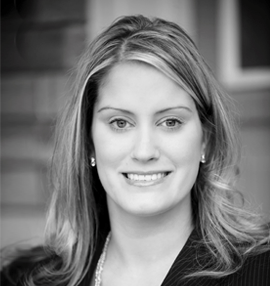 Allison Dwyer
Remuneration
Competitive compensation package + benefits