Director, Product – Asset Management
About Our Client:
Our client is a leading investment management organization.
Position Scope:
The Director of Product (Asset Management) is a strategic business partner, responsible for managing a team of Product Owners that align to a set of products that support business technology delivery. They work with their team and the business to define product vision and roadmap as well as success measures for each product. They empower their Product Owners to deliver against their respective product roadmaps, while encouraging product thinking, continuous improvement and acting as a mentor and guide on the product discipline.
Responsibilities:
People & Leadership Responsibilities:
Be a servant leader to their team of Product Owners as a mentor and coach as well as a partner in driving product strategy for their respective portfolio of products.
Support the adoption of product thinking and an incremental delivery mindset to the Agile squads that their team of Product Owners support and drive the shift in culture to entrepreneurship, empowerment and enablement required.
Collaborate with Agile and Product leadership as well as other Agile practitioners (e.g., Coaches, Scrum Masters) to advocate, foster and spread agile thinking, culture and behaviours in the organization.
Work with Product Owners to develop and hone their skills in product by playing an active role in the professional development of their team.
Delivery Responsibilities:
Has the accountability to ensure that the Product Owners under their portfolio have a vision, roadmap, story maps, success measures, etc. for their respective products.
Acts as a key resource for business partners to interact with on opportunities, roadmaps and when new products are to be developed.
Where there are multiple competing priorities among the squads in their portfolio, act as a source of guidance for Product Owners to test their prioritization hypotheses against.
Establish strategic touchpoints for their Product teams to stress test the product roadmap on an established cadence to ensure there is business alignment to the product roadmap at all times.
Support and partner with the broader ESD organization in the evolution of business case development and how it relates to target outcome/benefit realization.
Owns the quality of the Product Ownership discipline. Ensure that Product Owners staffed to deliveries meet a high and consistent standard of skill and knowledge.
Develop strategies and plans to enhance the partnership with business stakeholders in evaluating the benefits, costs and risks associated with solutions and services.
Foster learning across the Product Ownership group through collaboration forums, practice/approach sharing, developing standards, and systematically ensuring the organization's Product Owners are using current industry practices/thinking.
Understands product management techniques such as personas, story mapping, validated learning, product health models, OKRs, etc. at an advanced level. Including being able to draw from hands on experience in selecting/implementing the techniques when mentoring POs.
Able to select and prioritize more mature product management techniques to bring into the organization, working across the Product Owners to experiment and guide adoption.
Support, advise, and provide mentorship to Product Owners for navigation situational/context specific challenges.
Champions new ways of representing and delivering information among senior stakeholders, to create an environment where Product Owners are able to communicate with their customers, stakeholders, and leaders most effectively.
Ensure that outcome objectives and targets become a standard within delivery, collaborating with senior stakeholders to champion and support its adoption.
Support in the prioritizing the teams who will receive resourcing (in partnership with the Agile Enablement Office).
Management Accountability
Create an environment where high demand technical professionals want to work. This includes providing leadership and management of employees by fostering a high focus on talent development and retention, long term succession planning, and new talent selection.
Plans, manages and hires direct staff. Responsible for taking part in the hiring of key staff across the organization where appropriate.
Coach and mentor direct reports to develop into Sr Product Owners.
Supports the MD, Product with leading and driving cultural change to a product-based delivery across their team. Leads by example and demonstrates organizational values consistently in interactions across all levels of the organization.
Decision Making
Negotiate acceptable outcomes that satisfy all stakeholders and result in an appropriate use of organizational resources, based on an understanding of the balance required between function, cost, risk, and delivery.
Support the Managing Director, Product by managing the annual budget for their team.
Make decisions, despite ambiguous and incomplete information.
Required Skills and Knowledge:
Ability to effectively communicate across SMD, CIO level leadership
Knowledge of Agile methodologies, values, and principles
Strong interpersonal skills, coupled with excellent communications and people-interaction skills, leading to co-creating collaborative solutions and opportunities for individual and organization growth
Ability to understand, empathize and bridge multiple perspectives e.g. Senior Leadership and technical specialists
Familiarity with IT concepts, methodology and vocabulary is an asset
Awareness and embodiment of corporate leadership principles & behaviours
Ability to advise and invite alternate viewpoints in different stakeholders, including Senior Leadership
Ability to manage expectations and communicate appropriately with business stakeholders while making decisions about competing priorities
Proven ability to develop business cases to support persistent product funding
Demonstrated capacity to inspire, influence and achieve alignment up, down and across the organization
Education and Experience:
Relevant university degree
Certified Product Owner (CSPO) certification
Advanced Scrum Product Owner or equivalent certification an asset
8+ years' experience in a technical delivery leadership role
3+ years' experience leading and mentoring a team of Product Owners
10+ years' combined delivery experience
Demonstrated leadership and management experience, including ability to coach and develop a high-performing Product Ownership teams.
Track record of success leading product teams and achieving business objectives.
Demonstrated experience in creating product vision and product roadmaps that easily convert to actionable user stories in the product backlog.
Proven experience in exercising diplomacy, maturity and judgment
Change management experience an asset.
Application Instructions:
To apply, please send a resume to Allison Dwyer at [email protected]
Job ID
AD0419D
City
Toronto, ON
Remuneration
Competitive compensation package + benefits
Recruiter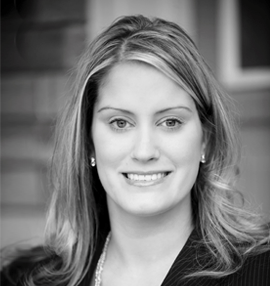 Apply Online
If your qualifications are a match for this position please apply online for immediate consideration. Thank you for your application.
Position:
Director, Product – Asset Management