Director, Operations Performance
About Our Client:
Our client is a leader in the food and beverage industry.
Position Scope:
The Director of Operations Performance will design and deliver tools for both Warehouse and Transportation to enhance productivity and engagement at the operating sites and will lead the continuous process improvement efforts.
Responsibilities:
Designing and developing new performance tools.
Delivering performance tools through the field operations team.
Engaging with field operations leadership to facilitate innovation.
Leading Operations key initiatives project management.
Facilitates Green Belt, Yellow Belt, and White Training through the Supply Chain organization.
Responsible for ensuring that product food safety, quality and legality requirements are met.
Monitoring compliance and results to agreed upon best practices.
Understanding both the economic and cultural value that a safe organization with minimal environmental impact brings to an organization.
Willing to drive Environmental, Health and Safety performance by providing necessary resources and holding their team accountable to complying with EHS programs, policies, and requirements.
Enable, champion and embrace an inclusive culture.
Facilitate establishment of clear performance goals; ensure that performance goals adapt to changing business demands; identify and manage non-performers in a fair and timely way; Identify and reward top performance; links pay and performance through base, incentive, and recognition programs.
Develop and support high performing talent through hiring, scheduling, performance coaching, and career management practices.
Present oneself in a manner that demonstrates executive maturity, professionalism, trust, confidence, and integrity.
Communicate broadly and frequently the company's vision, direction, goals, performance against plan, changes, and expectations through participation in department meetings, one-on-one meetings, and informal conversations with associates.
Other duties as assigned.
Education and Experience:
BS in Industrial Engineering or similar field required.
10-12 years in Distribution and/or Warehouse operations both in corporate roles and with direct P&L responsibility. Must have worked in an operations' supervisory or management role at some point during career.
English primary language; French preferred as a second language.
Experience working in Union and Non-Union environments.
Consulting experience early in career, preferred.
Lean Six Sigma Black Belt certification required.
MBA or related higher-level degree, preferred.
Strong skills with modern Labor Management and Labor Scheduling systems.
Strong WMS and BI experience.
Comfortable in Virtual and Physical settings. Strong written and verbal communication skills across diverse levels (warehouse worker to ELT).
Frequent (20-40%) domestic CDN travel. Valid driver's license with access to a vehicle is required. Periodic international travel.
MS Access, Excel, PowerPoint, Microsoft Office.
Application Instructions: 
Please forward resumes to Allison Dwyer at [email protected].
Summit Search Group is a fair and equitable search firm. We welcome and encourage applications from people with disabilities. Accommodations are available on request for candidates taking part in all aspects of the recruitment and selection process.
Job ID
AD0119O
City
Toronto, ON
Remuneration
Competitive compensation package + benefits
Recruiter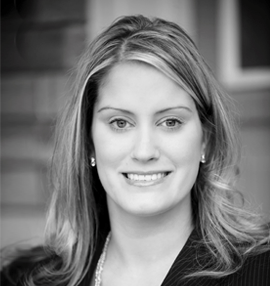 Apply Online
If your qualifications are a match for this position please apply online for immediate consideration. Thank you for your application.
Position:
Director, Operations Performance