Director of Strategy and Insights – Remote
Summit Search Group has partnered with a global organization to recruit a remote opportunity for a Director of Strategy and Insights to lead and oversee a team of experts in digital content and social media marketing. This team seeks to advise, enable, and execute strategies and programs for their global clients. Our client's growing team of Strategists and Insights Analysts work alongside enterprise brands as key pieces of their teams. This organization values entrepreneurial thinking and the pace of their business requires a focused approach.
Our client is a global leader, and part of a large global network. They are fueled by a unique culture built in and around meritocracy. They bring passion, recruit the best, and look for only the best.
Big Picture: In addition to team mentorship and leadership, the Director of Strategy and Insights will be the internal Centre of Excellence across the organization, acting as a knowledge base for our global staff.
What You Will Do:
You bring an enthusiastic business ethic, a service-oriented ethos and be a team player who can work independently and collectively in a unique virtual environment.
Your focus is to retain and drive revenue through our strategic services. You will be a key resource for our growth team with prospect pitches, consultations and RFPs. In this role, you will report directly to the Chief Revenue Officer and will be a key member of our Leadership Team.
Create a strong team culture and target to be the best in the social media community.
Hire, onboard and champion the future Strategists and Insights Analysts of the organization.
Develop strategy and drive internal education around social media strategy and insights
Proactively identify new solutions and expand current solutions for new and current clients through data-driven insights
Contribute client-centric insight and interpretation through data to support our Sales team when pitching new business
Explore new and/or emerging technology and find creative ways to implement tools to drive client big data
Lead management of partnership relationships, including but not limited to technology partners
Create content, execute community management, and provide thought leadership in social media strategy based on client KPIs and goals
Identify and create case studies driven by events, branding, or emerging social trends
What You Will Bring:
You will be able to demonstrate a passion for all things digital strategy and insights with responsibility leading a team that will deliver strategy to clients and support account reviews with recommendations for Fortune 1000 clients.
7+ years Strategy and Account Management experience, specifically in the digital media industry and working with Fortune 1000 companies
BA or BS in Marketing, Public Relations, Communications, Public Affairs, or related field, preferred, but we will accept equivalent experience as a substituteExperience managing, consulting and negotiating with Fortune 1000 companies
Experience with social platforms like Facebook, Twitter, Instagram, LinkedIn, etc.
Experience with community management and reporting software like Khoros, Sprinklr, etc.
Experience leading a team
A strong customer focus and ability to effectively and quickly build relationships and establish trust, respect, and communication
High level of accuracy & attention to detail
Awareness of current social media trends and current events
If this sounds like it's right up your alley, we would love to speak to you more about this opportunity. For more information, apply today or contact Jessica Willis from Summit Search Group at [email protected]
Job ID
WJ405
City
Winnipeg, MB
Remuneration
Base Salary: $80,000 - 100,000
Recruiter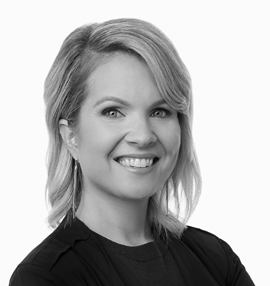 Apply Online
If your qualifications are a match for this position please apply online for immediate consideration. Thank you for your application.
Position:
Director of Strategy and Insights – Remote