About:
The Kivalliq Hydro-Fibre Link is an Inuit-led initiative that aims to empower Canada's north. This National infrastructure project will bring clean renewable power and high-speed broadband internet to Nunavut. This project would establish the first infrastructure link connecting Nunavut to the rest of Canada. This project has local, Territorial, and National support and is in the development planning stages to extend a 230kV power transmission system from northern Manitoba into the Kivalliq region of Nunavut.
Nukik Corporation is an Inuit special purpose vehicle development corporation that is leading this national infrastructure project in partnership with the Canada Infrastructure Bank. The project has been in development for several years and is now at a critical stage as it looks to reach financial close in the next two years and reach construction ready status.  This project represents a once-in-a-generation opportunity to deliver a major infrastructure project to the arctic and de-carbonize communities and industry in Nunavut. Along with investing in clean energy resources, the Kivalliq Hydro-Fibre Link unlocks the economic potential of the Kivalliq region and promotes reconciliation with the Inuit as well as economic self-sufficiency, ensuring the future prosperity of Nunavut in Canada.
The Position:  
Summit Search Group has partnered with Nukik Corporation based out of Rankin Inlet, Nunavut. Rankin Inlet is the airline transportation hub of the Kivalliq region, a growing community supporting the nearby Meliadine gold mine owned by Canada's largest gold producer, Agnico Eagle Mines. Nukik Corporation is recruiting an experienced Director of Projects to join their team for a two-year term.
Reporting to the Chief Executive Officer (CEO), Summit Search Group seeks to recruit a highly driven Director of Projects to plan construction related projects and oversee their progress along the way in a timely and cost-effective manner. The Director of projects will assist in leading Nunavut's first land-based connection to Canada, delivering renewable energy and broadband internet service to the region. The successful individual will be responsible for budgeting, organization, implementation, and scheduling of the projects.
Responsibilities:
Provides strategic leadership and technical, operational, financial, and managerial leadership for the successful development of project activities.
Ensures that the work is technically sound, evidenced-based, and consistent with funder and stakeholders' priorities.
Provides oversight of project development including all activities, outputs, and outcomes related to project management and administration, including reporting, budget development, and monitoring, financial transactions, execution of project plans, and project performance.
Oversees the selection and training of qualified program staff, assigning clear roles and responsibilities, providing effective supervision, and managing performance to ensure efficient operations.
Ensures the project produces the specified results in the project schedule to the required standard of quality and within the timeline and budget parameters.
Oversees development budget and budget monitoring.
Conducts monthly reviews to ensure accountability of all project activities as well as the accurate timely reporting of financial deliverables and obligations.
Ensures that the project progresses in accordance with its contractual obligations and complies with funders and stakeholders' regulations and internal organizational policies.
Acts as the primary project contact person and liaison.
Coordinates with organizational relationships with partners and funders related to monitoring and evaluation, providing support in facilitating technical collaboration and coordination activities with Governments, partners, and stakeholders.
Oversees development of a monitoring and evaluation plan for successive phases of the project to capture project performance and results.
Qualifications:
University Degree in construction management, architecture, engineering, or related field.
Proven experience managing large infrastructure projects.
Experience working with federal and provincial legislations.
Expert knowledge of building products, construction details, and relevant rules, regulations, and quality standards.
Understanding of all facets of the construction process.
Familiarity with construction management software packages.
Competent in conflict and crisis management.
Leadership and human resources management skills.
Excellent time management skills.
Equivalencies in combined education and experience will be considered.
For more information, or to submit your resume, please reach out to Jessica Willis at [email protected]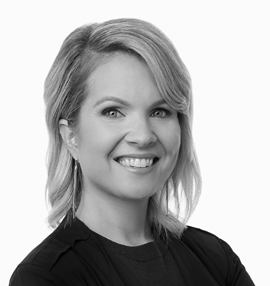 Jessica Willis
City
Rankin Inlet, NU
Regina, SK
Saskatoon, SK
Winnipeg, MB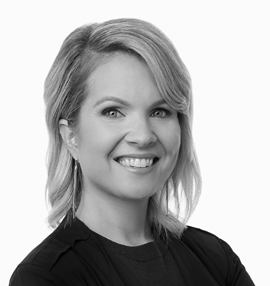 Jessica Willis
City
Rankin Inlet, NU
Regina, SK
Saskatoon, SK
Winnipeg, MB