Summit Search Group is looking for a Director of Finance for our client, who is a premier wholesale supplier and distributor of CPG and frozen goods across North America.
Reporting directly to the President, this individual will be driving strategic initiatives while focused on risk management, compliance and financial planning and analysis.
Key Responsibilities
Oversees all financial functions including reporting, budgeting, performance management, internal controls, forecasting, financing, and tax planning.
Provides leadership in fiscal management to enable achievement of the company's priorities while remaining fiscally responsible and taking a long term strategic financial view.
Establishes and oversees implementation of short- and long-range finance goals, objectives, policies, and operating procedures.
Responsible for ensuring that all financial entities are functioning within the financial risk framework and that they are in compliance with all relevant limits and regulatory requirements.
Designs, establishes, and maintains an organizational structure and staffing to effectively accomplish the department's goals and objectives.
Responsible for the production and integrity of internal and external financial reports including financial statements and monthly rolling forecast projections for use by the executive management team.
Directs the reporting and analysis of financial and operational data
Manages banking and financial partner relationships in Canada and the United States.
Requirements & Qualifications
10+ years leadership experience in similar capacity
A degree in Accounting, Finance, or related field. A CPA, MBA or master's degree in a financial discipline are all valuable assets
Demonstrated success in leading the finance functions in growing companies gained ideally in food distribution and warehousing sectors
Experience leading Finance teams in a multi-entity, multi-site, and North American setting
Demonstrated experience in taxation strategies and tax planning
A reputation for being a trusted financial advisor who fosters teamwork, collaboration, and progressive change
Extensive knowledge of generally accepted accounting principles, long-range planning, and financial analysis
Strong business acumen and a sophisticated and entrepreneurial style
A knack for synthesizing complexity and designing systems and processes to ensure the integrity of the finance function while adapting to growth and change
Ability to assess complex and sensitive situations to determine the importance, urgency and risks and make complex decisions that are in the best interests of the department and the company
Strong leadership skills, including a team orientation and ability to inspire
Superior interpersonal and communication skills and a proven ability to foster a positive and enthusiastic work dynamic throughout all levels in the company.
To apply, please submit your resume to this posting or email it directly to [email protected]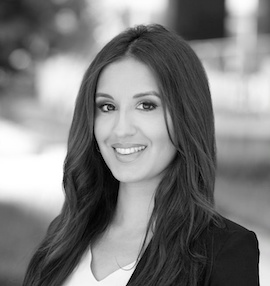 Krystal Yousofi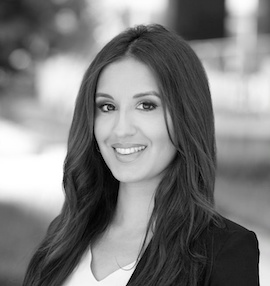 Krystal Yousofi