Director of Finance/Chief Financial Officer
About Our Client: Our client is a municipality within the province of Ontario.
Reports to: Reporting directly to the Chief Administration Officer, you will sit on the Senior Leadership Team (SLT).
Mandate:
The Director of Finance / Chief Financial Officer (CFO) plays a critical role in driving the overall financial strategy and for the financial stewardship. As a key driver of change, the Director of Finance / CFO provides innovative leadership and fosters financial literacy throughout the municipality, while advancing investment and alternative revenue initiatives and refining financial models to guide in long-term planning.
This position leads and oversees the management of the Finance Department which includes the annual budget preparation and reporting processes, annual audited financial statements, general accounting, development fees and financial agreements, property taxation and assessment base management, purchasing and risk management, financial planning and analysis and the management of the investment portfolio.
Duties & Responsibilities:
Strategic Direction:
Participate as a member of the senior leadership team in the formulation of corporate goals, objectives, and strategic planning related to the provision of services and programs
Provide leadership and direction in the development and implementation of strategies, programs, practices and operations for each of the finance divisions, established business plans, overall direction, goals and objectives, and to generally accepted accounting principles, good financial management principles, and in accordance with legislation
Operational Results:
Monitor departmental policies, procedures and standards that guide and direct the activities within each of the divisions to ensure full compliance with legislative and regulatory requirements
Guide the implementation of key initiatives assigned to the department
Ensure responsiveness to public inquiries, service demands, and escalation of (insurance) claims
Oversee the development of standard operating procedures and guide process improvements within the department to ensure residents and businesses are treated consistently and to prepare for future growth
Negotiate agreements/memorandums of understanding with developers/landowners and municipal partners
Financial and Budgetary Accountability:
Oversee the preparation of the annual operating and capital budgets and long-range plans
Oversee the development, administration, and control of the budget for the corporation in accordance with generally accepted accounting principles
Oversee the planning, preparation and stakeholder relations for the Development Charges Background Study and Development Charges By-law
Provide guidance to the Treasurer on the development, refinement of financial policies to reflect better internal controls, changes in best practices, or changes in the external environment
Provide direction in the preparation of long-term projections of operating and capital budgets
Approve and monitor expenditures in compliance with budget control procedures
Provide leadership in the development of sustainable long-term finances
Collaborate with other departments and external stakeholders on the strategic planning of projects that have a corporate-wide impact on finances, financial practices, or implications infrastructure
People Leadership:
Demonstrate visible and positive leadership to staff, developing and nurturing a work environment that is inclusive, respectful and motivating for staff including staff development, performance management, staff engagement, and rewards and recognition
Foster a collaborative work environment while coaching and mentoring staff to achieve their best results
Assess departmental staffing needs, review and recommend organizational structure changes, approve hiring and/or staffing recommendations/decisions
Undertake ongoing evaluation of direct reports and determine capabilities in order to ensure appropriate development plans are in place. Guide and develop staff through performance management, career planning and development, deals effectively with non-performance
Be responsible to work and ensure that all staff within the department work in compliance with the Occupational Health and Safety Act and Regulations, the corporation's Policies and Procedures, as well as established industry guidelines
Stakeholder Relations:
Provide information and guidance to on key initiatives and reports being submitted for review and approval, through collaboration
Oversee report preparation within department
Attend meetings as required; provide presentations and advice/guidance on relevant matters emerging trends and new/pending legislation and regulatory guidelines as it relates to the department.
Miscellaneous:
Participate in all mandatory training requirements
Perform additional duties and undertake special projects as assigned
Maintain responsibility for assigned duties within the departmental and/or corporate Business Continuity Plan
Assume the assigned leadership role with the Emergency Operations Plan
Skills & Qualifications:
Training and knowledge in the above, normally acquired from a post-secondary degree in public administration, finance or business administration or closely related field
Financial Accounting designation (CPA – CA, CMA, CGA)
Master of Business Administration is considered an asset
Minimum 10+ years related experience in public sector, preferably municipal government in a senior leadership role.
Excellent knowledge and understanding of legislation statutes and regulations affecting municipal finance; includes but not limited to Municipal Act 2001, Development Charges, Public Sector Accounting Board (PSAB), Canadian Generally Accepted Accounting Principles (CGAAP), Assessment Act
Excellent verbal and written communication skills with the ability to handle significant contacts with long term impacts
Cross-functional team player and collaborator with excellent leadership, influencing, and relationship-building skills
Project management skills and knowledge of risk management practices
Organizational skills with considerable attention to detail to avoid errors and ability to meet deadlines
Superior interpersonal skills including the ability to work effectively in a team environment
Demonstrated ability to make decisions involving long term strategic policies
Demonstrated ability to work independently, within broader policies, and measured by results
Demonstrated ability to exercise significant discretion and sensitivity involving regular access to confidential data
Proven ability to manage/oversee budget with some advice, and for the Division/Department
Demonstrated analytical and problem-solving skills involving occasional ingenuity, refinement of procedures
Computer proficiency in MS Office (Word, Excel, Outlook) and financial software
Satisfactory passing of a criminal record check/vulnerable sector check
Valid driver's license with no more than 3 demerit points and daily access to a vehicle
Application Instructions: 
To apply, please send a resume in confidence directly to Allison Dwyer at [email protected]
Summit Search Group is a fair and equitable search firm. We welcome and encourage applications from people with disabilities. Accommodations are available on request for candidates taking part in all aspects of the recruitment and selection process.
Job ID
AD0428
City
Remuneration
Competitive compensation package + benefits
Recruiter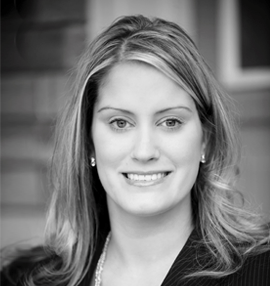 Apply Online
If your qualifications are a match for this position please apply online for immediate consideration. Thank you for your application.
Position:
Director of Finance/Chief Financial Officer