Our  client is transforming resource exploration by utilizing the energy of supernovas.  Yes, you might call them a disruptive force in their industry!  They are building out their executive team and are adding a Director of Deployment.
This company is a world pioneer, providing exploration companies with technology to mitigate risk and increase exploration ROI.
The role
In this role, you will lead the growing team of staff and contractors deploying solutions at client sites around the world. It is the perfect opportunity for someone who has spent a good deal of their career in the field on mineral exploration and mine sites, conducting surveys or installing equipment in a variety of outdoor environments. You've 'seen some stuff' and are now at a point where you can use that wisdom to develop creative new approaches to deployment work while mentoring a growing team of project specialists. This is your opportunity to join a disruptor and be part of an incredible Vancouver start-up that is turning heads internationally.
Your responsibilities will include the following:
Lead a team of project geophysicists and deployment operations experts, providing strategic direction, technical knowledge, mentorship, and coaching while role-modeling our core values.
Work together with colleagues across the company to successfully deploy a world-class  solution that delights customers and adds undeniable value to their organizations.
Own and effectively scale the full cycle of deployment activity, from project planning and requirements gathering, to building deployment kits and leading project logistics, through to field deployments and system commissioning, and geophysical data collection, processing, and quality control.
Travel to sites as needed to assist deployment team with solutioning.
Lead the development of and model the adherence to standard operating procedures, quality standards, and safety protocols.
Ensure that customer site teams and equipment are engaged by staff with respect, thoughtfulness, and care.
Ensure your team has the right tools, processes, and principles in place to deliver work on time and to specification.
Provide leadership to all team staffing and professional development activities.
Qualifications
You have knowledge of a broad range of geophysics techniques, geology, and mineral exploration challenges – and have been active on the ground on dozens of deployment sites over your career so far, in Canada and beyond. This has given you the hands-on experience you'll need to help your team plan for and trouble-shoot a variety of unique field conditions, taking a leadership role in making sure jobs are done safely, correctly, and on time. That team plays a critical supporting role in bringing client projects to fruition by planning for and executing deployments in the field, to capturing and processing data from our novel muon detectors, and ensuring that the data captured is of the highest possible quality.
As a 'McGver of McGvers', you will be equally comfortable interacting with field technicians about mechanical challenges as you will be explaining the deployment process to end users – you will come to understand the product deeply and are not afraid to get your hands dirty to make things right. You will guide your growing team to ensure project objectives are being achieved at a high level of quality and that the company is providing technically feasible, cost-effective solutions to customers. That means learning from mistakes and ensuring a culture of continuous improvement.
In addition, your credentials, attributes, and qualifications include:
A strong leader in environment, safety, health, and quality practices.
PGeo designation or willingness to complete designation.
Degree in science, math, or engineering degree in geophysics, geology, closely related field or equivalent.
Strong understanding of geology and experience with the theoretical and practical aspects of mineral exploration specifically, and subsurface insights in general.
At least 10 years of ground-based survey experience in the field, deploying instruments on land and downhole, forming and leading crews (staff and third-party partners), applying practical problem-solving skills, and assessing data as it is generated.
Experienced with hardware, telecommunications, electronics, and active mining environments.
Proven understanding of a variety of geophysical methods, geophysical inversions, and how various geophysical surveys are developed and executed.
Technically competent, with practical skills in equipment operation and performing minor repairs on site, as well as navigating borehole tools and hole stability issues.
Software skills: completely comfortable using command line tools in Linux and Windows. Able to get results using office apps such as Excel as well as geoscience software tools. Proven ability to code in Python/Matlab is a great asset but not essential.
Proven ability to meet ambitious project delivery schedules.
Knowledgeable about industry trends and best practices.
Strong organizational skills, including attention to detail and ability to execute at a high level with independence.
Personable style with strong communication and presentation skills.
Driver's licence and valid travel documents.
Are you the person they are looking for?
Get in touch with me and apply now. Not ready to apply or have questions first? Send me an email in confidence and we can go through this opportunity in more detail.
We thank all applicants, however, only those under consideration will be contacted.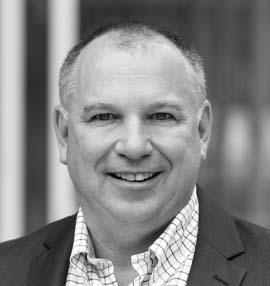 Kelly Lynch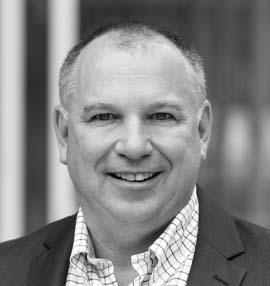 Kelly Lynch