Director of Construction
Our client, a leader in the construction space, has an immediate need for a Director of Construction based in Saskatoon, Saskatchewan. If you have experience leading a construction department and supporting strategic initiatives, then this is a fantastic opportunity to join an industry leader.
The Director of Construction will lead, manage, and oversee all Construction activities required for many activities and development projects. The person will be responsible for activities such as, but not limited to:
Responsible for overall strategy of the department with the over-reaching goal of ensuring value maximization, and project quality is achieved
Hands-on role with active supervision, attention to detail, monitoring and reporting of all aspects of construction
Oversee project management, scheduling, estimating, negotiations, etc.
Creates effective mechanisms and manages relationships with internal and external parties involved with construction
Ensures that information and timely updates are received by other departments affected by the construction process
Actively stays abreast of new industry approaches, technologies and government policies to keep the company well-positioned to understand and realize new opportunities
Utilize current resources of contacts to advise and achieve the highest level of efficiencies on all projects
Manage all budgets, schedules, and cash flows relevant to the department
Review and negotiation of all contracts with a keen eye for detail to ensure they are beneficial to the company
REQUIREMENTS
University degree in Engineering
10 years experience in the construction industry in project management or director level position.
Leadership experience with large-scale initiatives involving significant dollar amounts and implications, and a medium-sized staff
The ability to lead and motivate groups and individuals. Able to think creatively and strategically to successfully mediate and negotiate with individuals and groups internally and externally.
Proven leadership and consensus building skills. Solid and broad understanding of all aspects of fiscal management and information technology. Proven negotiation and mediation skills.
Strong Project Management and Project Leadership experience.
Excellent written, verbal, and interpersonal communications skills.
Our client is a successful brand with leading developments in Saskatchewan. They have an excellent reputation for constructing high profile projects across the region. They are looking to hire an experienced Project Management expert or Director level individual to be the Director of Construction, representing the executive team from design stages through to finish and close out. You would be compensated well with a salary and benefits package respectful of your experience and market value. You would report directly to the Executive team and you will be visible and able to showcase your talents directly with the owner.
Please submit your resume to Matt Erhard at [email protected] or visit www.summitsearchgroup.com.
Job ID
W902
City
Saskatoon, SK
Remuneration
Recruiter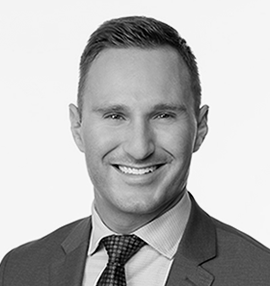 Apply Online
If your qualifications are a match for this position please apply online for immediate consideration. Thank you for your application.
Position:
Director of Construction