About:
The Kivalliq Hydro-Fibre Link is an Inuit-led initiative that aims to empower Canada's north. This National infrastructure project will bring clean renewable power and high-speed broadband internet to Nunavut. This project would establish the first infrastructure link connecting Nunavut to the rest of Canada. This project has local, Territorial, and National support and is in the development planning stages to extend a 230kV power transmission system from northern Manitoba into the Kivalliq region of Nunavut.
Nukik Corporation is an Inuit special purpose vehicle development corporation that is leading this national infrastructure project in partnership with the Canada Infrastructure Bank. The project has been in development for several years and is now at a critical stage as it looks to reach financial close in the next two years and reach construction ready status.  This project represents a once-in-a-generation opportunity to deliver a major infrastructure project to the arctic and de-carbonize communities and industry in Nunavut. Along with investing in clean energy resources, the Kivalliq Hydro-Fibre Link unlocks the economic potential of the Kivalliq region and promotes reconciliation with the Inuit as well as economic self-sufficiency, ensuring the future prosperity of Nunavut in Canada.
The Position:  
Summit Search Group has partnered with Nukik Corporation based out of Rankin Inlet, Nunavut. Rankin Inlet is the airline transportation hub of the Kivalliq region, a growing community supporting the nearby Meliadine gold mine owned by Canada's largest gold producer, Agnico Eagle Mines. Nukik Corporation is recruiting an experienced Director of Business Development to join their team for a two-year term.
Reporting to the Chief Executive Officer (CEO), Summit Search Group seeks to recruit a detail-oriented and driven Director of Business Development to increase company revenue by identifying profitable business growth opportunities and developing long-term business growth strategies. The Director of Business Development will assist in the development of Nunavut's first land-based connection to Canada, delivering renewable energy and broadband internet service to the region. The main responsibilities of the Director of Business Development include recommending ways to improve operations planning, attending meetings with clients and advisors, and notifying partners of key business developments. The successful individual should be also be able to assess business risk by analyzing financial, statistical, and economic data.
Responsibilities:
Building relationships and holding meetings with communities to discuss community business interests.
Developing in-depth knowledge of company offerings to identify profitable business opportunities.
Directing marketing efforts by presenting market research to marketing directors and suggesting strategies to expand market research.
Assessing marketing and sales as well as supplier and vendor operations and recommending improvements as needed.
Preparing all documentation required for requests for proposals (RFPs).
Attend Chamber of Commerce sessions.
Developing and managing strategic partnerships to grow business.
Presenting business or marketing opportunities to company executives and management.
Selecting automation software and software platforms that best meet company needs.
Qualifications:
University degree in Business Administration, Marketing, Finance, or related field. Master's degree preferred.
5+ years of experience in a business development role.
Experience working in the North considered an asset.
Proven business development, sales, or marketing experience.
Must demonstrate proficiency in Microsoft Office (Word, Excel, PowerPoint, Outlook).
Excellent analytical, problem-solving, and decision-making skills.
Exceptional leadership and management skills.
Effective communication and negotiation skills.
Must have exceptional verbal and written communication skills.
Detail-oriented and persuasive.
Equivalencies in combined education and experience will be considered.
For more information, or to submit your resume, please reach out to Matt Erhard at Summit Search Group, [email protected]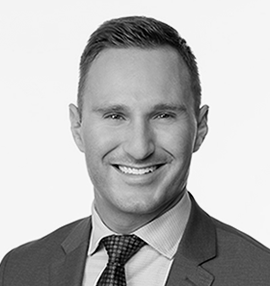 Matt Erhard
City
Rankin Inlet, NU
Regina, SK
Saskatoon, SK
Winnipeg, MB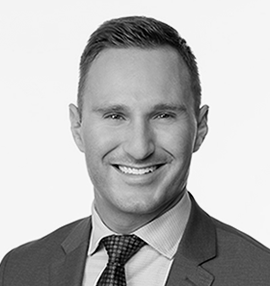 Matt Erhard
City
Rankin Inlet, NU
Regina, SK
Saskatoon, SK
Winnipeg, MB