Director, Medical Partnerships (Biotech)
Our Biotech client is expanding and looking for a Strategic Director for their team.
Director, Medical Partnerships
Our client is seeking for a Business Development professional who understands the importance of working with provincial healthcare leaders.
Overview of the Role:  Reporting to the VP, Medical Partnerships, the Director, Medical Partnerships will be responsible for supporting the development and growth of research discovery cohorts by identifying, building and maintaining strategic partnerships with healthcare professionals (HCPs).  They will help define and support the recruitment strategy for physicians, other HCPs and participants; identifying targets and contributing to key performance indicators (KPIs) related to the recruitment strategy while ensuring alignment with scientific and business objectives. As a member of the leadership team, they will work to anticipate the needs and requirements of research discovery cohorts that will contribute to a successful execution, bringing forward solutions and driving them to completion. They will work in a cross functional team in order to develop internal processes or procedures and relevant materials necessary to formalize partnerships with interested HCPs.
The successful candidate will work closely with the VP, Medical Partnerships to advance corporate strategies for partnering with HCPs and will be instrumental in providing research opportunities for potential participants across the province.
What you will have to bring to the table:
Bachelor's Degree ○ Pharmaceutical and / or life sciences sales experience is considered an asset.
Proven track record of building and maintaining relationships with health care professionals.
Proven track-record of success achieving company goals and KPIs.
Ability to effectively communicate complex information in a professional manner.
Innovative problem solver who brings ideas and solutions forward, driving them to completion.
Well-organized, strong presentation and account management skills.
Ability to work collaboratively in a cross-functional organization and team environment.
Self-motivated and driven individuals who are goal oriented / focused.
Working knowledge in and experience with the execution of research studies is considered an asset.
Frequent travel throughout Newfoundland and Labrador is required.
Basic proficiency with standard business intelligence tools (e.g. Salesforce, Google Docs, Slack, etc.)
Responsibilities: Leadership, Strategy and Management
Develop and implement strategies to help optimize the opportunity for individuals, across Newfoundland and Labrador, to participate in research discovery cohorts.
Monitor and manage regular status reports on recruitment metrics to inform resource alignment and strategic decision-making across the company.
Develop strategies to initiate and support relationships with healthcare professionals and community stakeholders to build on positive corporate reputation.
Develop and implement new strategies and processes to continuously improve and maximize impact within the healthcare community.
Identify new and manage existing relationships with healthcare professionals to provide opportunities for their participation in research.
Build and maintain ethical, trusting relationships with key health care professionals to identify and meet their needs in addition to corporate goals.
Work with the Cohort Operations team to plan and execute physician and clinic onboarding processes.
Ensure physicians, physician delegates and clinic staff are compliant with project operations.
Work with Cohort Operations to ensure an effective logistical handover of physicians, clinics and study sites following onboarding, and connect regularly to ensure a consistent quality relationship.
Prepare and assist with reports, literature reviews, discussion papers, quantitative analysis, briefing notes and other documentation as part of the relationship with the health care professional.
Willingness to take initiative; create and take on new responsibilities as the company and role evolves; including but not limited to hiring and managing other staff and new departments.
For additional information about this exciting Director level opportunity in Biotech, please contact Cynthia McCutcheon:  [email protected] or call directly 902 405 3607 (wk) 902 830 7155 (cell)
Summit Search Group would like to thank everyone who applies but only those whom meet the criteria will receive follow up communications.
Job ID
CM222021
City
St. John's, NL
Remuneration
Competitive Salary, Depends on Experience
Recruiter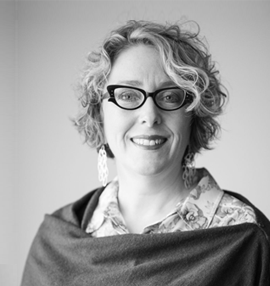 Apply Online
If your qualifications are a match for this position please apply online for immediate consideration. Thank you for your application.
Position:
Director, Medical Partnerships (Biotech)