Corporate Information Security Officer – Director
On behalf of our client, Manitoba Public Insurance, the Crown corporation that delivers insurance, registration and licensing services to Manitoba drivers, we are recruiting a Director level role as a Corporate Information Security Officer in Winnipeg, Manitoba.
Reporting directly to the Vice President, Information Technology, Business Transformation and Chief Information Officer (CIO), the Corporate Information Security Officer is responsible for developing and implementing a comprehensive information security program designed to protect information assets and supporting information systems from any unauthorized access, use, disclosure, corruption or destruction.
Providing support, advice and direction to the entire organization, the directorate is promoting and maintaining a disciplined, centralized vendor management approach and framework with strategic partnerships and strong working relationships to ensure that the Corporation achieves its objectives.
Key Responsibilities
Leads the development of a long-term Corporate IT Security strategy and programs to ensure information security and information risk management messaging and implementation are aligned on an enterprise-wide level.
Monitors integrity, confidentiality and availability of information to ensure it is owned, controlled and processed by the organization.
Provides leadership and strategic direction for the function, identifying protection goals, objectives, and metrics that align with the corporate strategic plan.
Anticipates threats and opportunities related to corporate reputation, and develops strategies to mitigate risks.
Oversees the corporate information security management system to identify, quantify, catalog, and remedy information security risk across the enterprise, and monitors the overall costs.
Leads the information security management system governance committee, providing guidance on best-practices, governance and leadership.
Defines, implements, and is responsible for the organization's global information risk management strategy and framework, collaborating with business units, stakeholders, and committees to get buy-in and build momentum.
Provides linkages to Enterprise Risk Management for the ITBT division.
Ensures that information security architecture standards, policies, and procedures are available and enacted consistently across application development projects and programs.
Responsible for all activities of a Director, including management of a significant operating budget, participation in strategic planning, long term human resource planning, budgeting for special projects, and improvement initiatives.
Qualifications
Education and Experience
Degree in Computer Science, Information Systems, Commerce, Business Administration or related discipline.
5+ years successfully leading comparable information security management and/or related functions e.g. an Information Security Management System (ISMS), IT audit, and IT Risk Management
5+ years managing multiple, large, cross-functional teams or projects, influencing senior level management and key stakeholders.
Technical Knowledge and Skills
Working knowledge of the enterprise information security architecture discipline, processes, concepts and best practices.
Affinity with technology and an interest in the wider implications of technology.
Leadership and management skills and recognized as a key strategic thinker.
Capabilities in the area of project management with the ability to plan and manage multiple complex projects simultaneously.
For the full job description and opportunity profile for this  director level role, please reach out to Summit Search Group. If you want to make an impact on the direction and success of Manitoba Public Insurance, we want to speak to you. Please contact Jessica Willis or Matt Erhard from Summit Search Group in confidence at [email protected], [email protected]
Job ID
W852
City
Winnipeg, MB
Remuneration
$115,000 - $160,000
Recruiter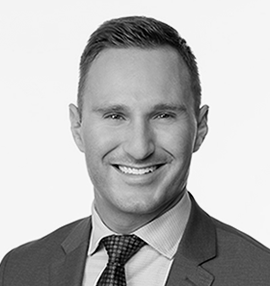 Apply Online
If your qualifications are a match for this position please apply online for immediate consideration. Thank you for your application.
Position:
Corporate Information Security Officer – Director