Site Superintendent | Bridge Rehabilitation Construction | $60/hour
Full-Time, Seasonal 
Since 1983, our client has been a trusted name in the field of industrial projects. They specialize in rehabilitating the bridges that keep our world moving. Right now, we're seeking dedicated, motivated, and hardworking individuals to join their team for a current project in Kamloops.
Responsibilities and Duties
As a Site Superintendent, you will be the on-site lead, pivotal in driving our client projects to success. Responsibilities include:
Establishing and maintaining open lines of communication with crews, trades, project teams, and clients.
Preparing weekly work plans and schedules
Managing and procuring materials and equipment.
Ensuring understanding and execution according to project scope and construction documentation.
Conducting site meetings and effectively leading employees and subcontractors.
Implementing and championing the site safety program and scheduling regular safety meetings.
Maintaining diligent project administration, including documentation such as timesheets and quality control.
Building robust relationships with all project stakeholders.
Training, supervising, and mentoring personnel. Scheduling personnel and organizing accommodations.
Other duties as required.
Working Environment and Schedule
This position is not your usual 9 to 5 job. It involves:
Working outdoors in various weather conditions and on diverse terrain

Future projects are typically out of town for which accommodations and LOA are provided.

A rigorous schedule that often includes 10-hour workdays, 5 – 7 days a week
Occasional night shifts
Frequent physical exertion, including lifting weights of 50 lbs or more.
Qualifications
Minimum of 3 years of supervisory experience as a Site Superintendent.
Additional 3 years of experience as a Foreman or Lead Hand.
Proficiency in using email, Microsoft Excel, and scheduling software.
Previous experience with Ministry of Transportation projects.
Experience in bridge structure or concrete construction/demolition.
Strong knowledge of safety and environmental procedures and legislation.
A positive and motivated attitude.
A valid driver's license.
A carpentry ticket is considered an asset.
What Our Client Offers
Along with a competitive hourly rate, we offer:
Competitive salary and comprehensive benefits package
Opportunities for weekly overtime and Living Out Allowance
Training and continued education opportunities, especially during winter downtime
This is your chance to be a part of a team that helps shape the landscape of our cities and contributes to important infrastructure projects. If you're up for the challenge, we'd love to hear from you.
To apply, please submit your resume to this posting or email it directly to [email protected] . Please note only qualified individuals will be contacted.
Summit Search Group is a fair and equitable search firm. We welcome and encourage applications from all candidates regardless of ethnicity, race, religious beliefs, disability, age, gender identity, or sexual orientation. Accommodations are available on request for candidates taking part in all aspects of the recruitment and selection process.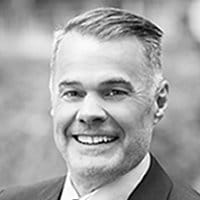 David Litherland
Remuneration
$55 - $60 / Hour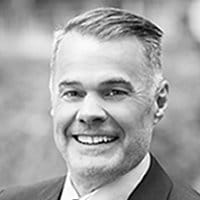 David Litherland
Remuneration
$55 - $60 / Hour