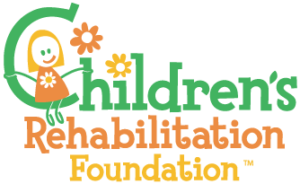 The Organization:
The Children's Rehabilitation Foundation (CRF) is a Manitoba Charity dedicated to helping children and youth with disabilities live as independently as possible. The Foundation is the fundraising arms for the Rehabilitation Centre for Children (RCC) and SSCY – Centre, an outpatient facility providing services and outreach therapy for children and youth with a wide range of physical and development challenges. Reporting to the Executive Director, the successful applicant will be responsible for the development and implementation of CRF's broad communication and marketing activities and programs.
Responsibilities:
Develop all CRF communication collateral including newsletters, annual report, donor impact stories, fundraising appeals, videos, website content, press releases and advertising content.
Create content and manage the Foundation's and RCC's social media platforms.
Serve as the primary liaison with families receiving services from RCC to advance Foundation initiatives, including story development.
Oversee CRF branding including coordinate implementation of new brand standards.
Working with external agency, implement the development of a new website for CRF as well as manage the site on an ongoing basis.
Work collaboratively with the Development Team to ensure strong marketing of fundraising projects and special events.
Develop and implement the Foundation's multi-platform marketing budget and strategy to support fundraising activities.
Coordinate media relations including development of media releases, story pitches to media outlets and responding to media requests.
Support RCC's communication and marketing activities as required.
Qualifications:
Post-secondary degree or diploma in a related field – Communications, Marketing, or Public Relations.
2+ years experience in communications and marketing.
Execution of social media strategies and management including SEO and SEA.
Demonstrated story-telling ability.
Demonstrated competence in graphic design (adobe InDesign, Photoshop, Illustrator).
Proven ability with web platform including WordPress and Squarespace.
For more information, or to submit your resume, please reach out to Matt Erhard at Summit Search Group, [email protected]