Commercial Security Consultant – Vancouver
Commercial Security Consultant – Vancouver
Our client is a leading provider of security and automation solutions in the United States and Canada for homes and businesses, people on-the-go and their network. Making security more accessible than ever before, and backed by 24/7 customer support, our client delivers same-day service and live answer within seconds in customer operations, helping customers feel more safe and empowered.
Position Summary:
The tenure of this position is responsible for the promotion of products to potential and existing customers. You will be initiating and executing all steps of the sales cycle with commercial, industrial and institutional customers in order to meet targets and provide an exceptional customer experience.
Duties and Responsibilities:
 Meet with potential customers to determine their security needs
 Analyze needs and create a solution
 Create quotes covering all customer's needs uncover during discovery
 Conduct effective presentations of proposals/solutions adapted to customer's preoccupations.
 Use the company's sales process to:
o Create and foster relationships of trust with customers
o Reveal the need for a security system
 Experience in a similar role is required
Skills:
 Excellent oral and written communication skills
 Market development and network abilities
 Technical knowledge of security equipment (Intrusion, CCTV, Access, Fire Alarm)
 Strong customer service focus
 Articulated, diplomatic and professional
 Sense of responsibility
 Knowledge of the MS Office Suite
 Direct selling techniques
 Proven ability to effectively close sales
Other:
 Own a vehicle and a valid driver's license
Job ID
DL432
City
Vancouver, BC
Remuneration
Recruiter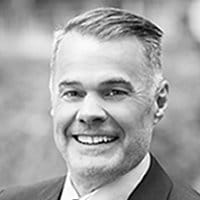 Apply Online
If your qualifications are a match for this position please apply online for immediate consideration. Thank you for your application.
Position:
Commercial Security Consultant – Vancouver