The Position:
The Beautiful Plains Community Medical Clinic is a team-oriented practice that provides quality health services to the community of Neepawa, Manitoba and surrounding municipalities in the Westman region.  On their behalf, Summit Search Group has been engaged to identify a Clinic Operations Manager to join their growing practice.
The Operations Manager is accountable to the Managing Director and to the Board of Directors and is responsible for the day-to-day operations of the clinic.
Duties and Responsibilities:
Identifies opportunities for change and improvement, and effectively conveys the need for such change to necessary stakeholders.
Encourages an environment that fosters teamwork and positive employee relations.
Executes audits or analyses of practice, including general office workflows, physician schedules, physician EMR and office use, and billing, with a goal of optimization.
Works in consultation with the management team to support recruitment and hiring of new staff, including the development of staff training and performance evaluation.
Acts as a Plan Administrator for the Employee Benefits Program.
Acts as a liaison to outside agencies and stakeholders as required to promote quality patient services.
Prepares the agenda, and chairs Clinic Staff Meetings.
Attends various board meetings as required, including arranging for recording secretary as needed.
Prepares notes and documents as required on items requiring decisions by the Board of Directors.
Manage patient complaints, manage patient request to change doctors.
Facilitate physician recruitment and retention efforts.
Maintains inventory of our capital assets.
Reviews financial statements and bookkeeping with an eye to optimizing the clinic's financial position.
Qualifications:
University degree in Office Administration, Business Administration, Human Resources, or Healthcare Administration.
3+ years of management experience, preferably in a healthcare setting.
Demonstrated experience in policy development, project management, evaluation, and quality improvement and reporting to supervisors/physicians.
Demonstrated experience in initiating changes and improvements, including skills in workplace re-engineering with goals of CQI.
Self-motivated individual with ability to thrive and prioritize tasks in a changing environment.
Strong organizational, independent, judgement, decision-making, and problem-solving skills.
Demonstrated written and oral communication skills.
Familiar and capable in using Windows, Microsoft Office Suite, Adobe PDF, EMR software, and other such programs.
Basic IT troubleshooting skills.
Working knowledge and ability to optimize Electronic Medical Record use.
Sensitivity to the human and political dynamics of health care management, including the ability to work with a culturally diverse population.
For more information or to apply, please send your resume and accompanying cover letter to Gail Eckert – Director, Recruitment, Summit Search Group at [email protected] or call 204-981-9839.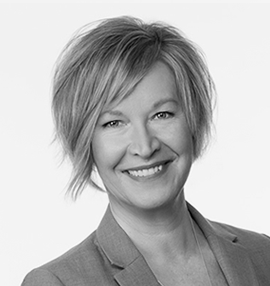 Gail Eckert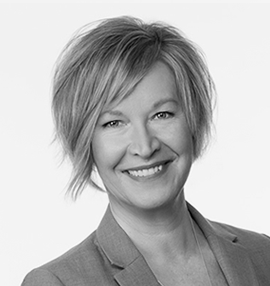 Gail Eckert