Chief Executive Officer-Stoney Nakoda Nations
Summit Search Group is proud to partner with Stoney Nakoda Nations in the search for a Chief Executive Officer.
Reporting to the Stoney Chiefs and accountable to the Council, the CEO is responsible for advising and implementing the Chief and Council's vision, goals, and directives in accordance with legislation and the Nations' approved policies, procedures, principles, and practices.
The CEO is responsible for the overall strategic operation for the Stoney Tribal Administration programs and services.  He or she will provide overall leadership, guidance and direction to the Program Mangers and Directors to ensure that the highest standard of service is achieved.
The CEO would develop and foster a positive inclusive collaborative aligned environment where all STA programs and services work cooperatively in the best interests of the Stoney Nakoda nations.
The CEO will work closely and collaboratively with the Chief Financial Officer and the finance department.
The CEO will build and maintain positive internal and external relationships and partnerships with government agencies and departments, SNN legal counsel, private industry and key stakeholders including the administrative offices of the Bearspaw, Chiniki, and Goodstoney First Nations.
Primary Responsibilities:
Governance
Policy
Human Capital Management
Community Relations
Planning and Economic Development
Liability and Risks
Practical Reserve Issues
Key Success Factors:
Communication and Interpersonal – The ability to influence and inspire
Strategic Leadership – Proven ability to lead the organization to achieve long term success
Business Acumen – Proven fiscal management experience and expertise
Change Agility – The ability to effectively create and manage transformational change
Public Sector – Understand the functions and principles of various level of government administration, operations and relevant legislation
Creativity – The ability to think creatively and make sound and effective decisions
Consensus Building – The ability to build consensus amongst multiple stakeholders
Qualifications:
Post Secondary degree in Public Administration, Business, Political Science or equivalent combination of related education, training and managerial experience
Well-developed management skills to ensure appropriate delegation, resource coordination, and monitoring of activities.
First Nation experience in the following areas would be considered an asset:
Working knowledge of the First Nation's organizational structure, laws, policies and programs, Aboriginal and Treaty Rights, and ISC regulations and procedures
Working knowledge of the community culture, customs, and a thorough understanding of the issues facing the community and of the community's present and future needs
The ability to guide initiatives in all areas of the community's development including Land Use Planning, Consultations and Governance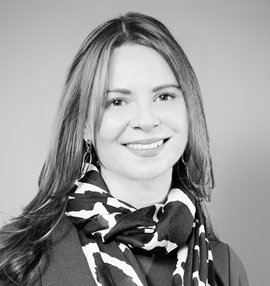 Jennifer Maier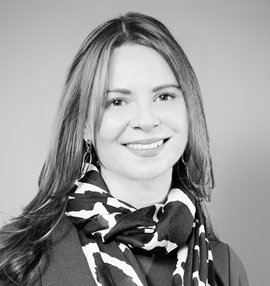 Jennifer Maier