About:
The Kivalliq Hydro-Fibre Link is an Inuit-led initiative that aims to empower Canada's north. This National infrastructure project will bring clean renewable power and high-speed broadband internet to Nunavut. This project would establish the first infrastructure link connecting Nunavut to the rest of Canada. This project has local, Territorial, and National support and is in the development planning stages to extend a 230kV power transmission system from northern Manitoba into the Kivalliq region of Nunavut.
Nukik Corporation is an Inuit special purpose vehicle development corporation that is leading this national infrastructure project in partnership with the Canada Infrastructure Bank. The project has been in development for several years and is now at a critical stage as it looks to reach financial close in the next two years and reach construction ready status.  This project represents a once-in-a-generation opportunity to deliver a major infrastructure project to the arctic and de-carbonize communities and industry in Nunavut. Along with investing in clean energy resources, the Kivalliq Hydro-Fibre Link unlocks the economic potential of the Kivalliq region and promotes reconciliation with the Inuit as well as economic self-sufficiency, ensuring the future prosperity of Nunavut in Canada.
The Position:  
Summit Search Group has partnered with Nukik Corporation based out of Rankin Inlet, Nunavut. Rankin Inlet is the airline transportation hub of the Kivalliq region, a growing community supporting the nearby Meliadine gold mine owned by Canada's largest gold producer, Agnico Eagle Mines. Nukik Corporation is recruiting an experienced Chief Executive Officer (CEO) to join their team for a two-year term with possible extension determined by the success of achieving financial close within that timeframe.
Reporting to the President, the CEO will be responsible for leading Nunavut's first land-based connection to Canada, helping the project reach and secure financial close and move into the construction phase. Over a two-year period, the CEO will provide strategic, financial, and operation leadership for the company and will closely coordinate and work with the Board of Directors (BOD) and Senior Leadership Team.
Responsibilities:
Plan, develop, implement, and direct the organization's operations and fiscal function and performance.
Develop credibility and authority for the finance leadership team by providing accurate analysis of budgets, reports, accounting, and operational procedures to assist the Board of Directors and Senior Executive team.
Create, improve, implement, and enforce policies and procedures of the organization that will improve operational and financial effectiveness of the company and ultimately help advance the project towards reaching financial close.
Lead the corporation in forming partnerships with government and stakeholders to help advance the project.
Provide expert financial guidance and advice to others within Executive Leadership.
Provide strategic input and leadership on decision making issues affecting the organization and the project; specifically relating to the evaluation of the project's business plan and financial model.
Act as a strategic advisor and consultant offering expert advice on contracts, negotiations, or business deals that the organization may enter.
Represent the project on behalf of the corporation as it engages with communities and stakeholders to secure licensing and permitting requirements.
Mentor and interact with members of staff at all levels to foster growth and encourage development among Senior Executive team and all members of staff.
Qualifications:
University Degree in Business from a recognized university.
10+ years of industry related experience.
Experience with Northern and Indigenous communities and infrastructure.
Experience in transmission, broadband and the Energy Sector considered and asset.
Experience as a change agent and the ability to build trust with local communities.
Ability to build credible relationships with stakeholders at various levels.
Trained in Public Relations with an Executive Presence and ability to maintain a calm demeanour in high stress environments.
Equivalencies in combined education and experience will be considered.
For more information, or to submit your resume, please reach out to Matt Erhard at Summit Search Group, [email protected]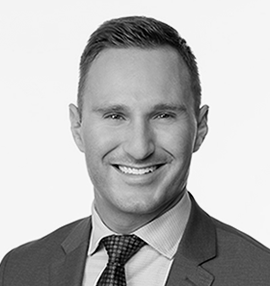 Matt Erhard
City
Edmonton, AB
Ottawa, ON
Rankin Inlet, NU
Regina, SK
Saskatoon, SK
Toronto, ON
Whitehorse, YT
Winnipeg, MB
Yellowknife, NWT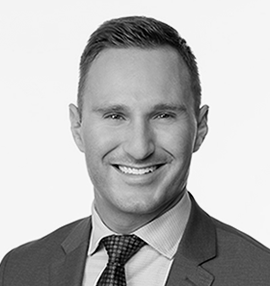 Matt Erhard
City
Edmonton, AB
Ottawa, ON
Rankin Inlet, NU
Regina, SK
Saskatoon, SK
Toronto, ON
Whitehorse, YT
Winnipeg, MB
Yellowknife, NWT