Change Management Specialist
Summit Search Group has partnered with a top construction organization in Canada who is actively recruiting a new Change Management Lead to join their team. This key role will contribute to the overall success of the team by analyzing and determining efficiency for all programs, procedures and initiatives company-wide. This position reports to the Director of Human Resources. We are looking for a professional who is experienced in change management on processes, improvements, bug identifying, and implementing and advising on new processes for a mid to large size corporate setting. It will also have a strong training side and helping employees through change.  It will be a head office position in Winnipeg.
The Change Management Lead works closely with and provides expert-level strategic and tactical advice to senior-level sponsors (executives, leaders, managers), project managers and other stakeholders. The Change Management Lead has access to confidential information and makes recommendations for changes in methods, processes and procedures that may have an impact on financial and operational areas as well as staffing work loads, working conditions, changes in positions or staffing levels.
Our client offers a flexible work environment, competitive compensation, full benefits, RSP matching and a lunch program! They are progressive, and eager to meet with like-minded Change Management professionals. This is a dynamic role that touches on each area within the organization.
What You'll Do: 
Analyze and determine efficiency and effectiveness for all programs, procedures, and initiatives within each department company wide.
Conduct assessments and propose improvement plans based on best practices for all systems within each department company wide.
Create actionable deliverables for the five change management levers: communications plan, sponsor roadmap, coaching plan, training plan, resistance management plan.
Implement new strategies that are aligned with long term objective and business plans.
Evaluate and ensure user readiness.
Provide delivery, training, coaching, and mentorship to all business units on new implementations.
Track and report issues to the Director of Human Resource.
Define and measure success metrics and monitor change progress.
Support organizational design and definition of roles and responsibilities.
What You Bring: 
Undergraduate Degree in related field, Diploma or Certificate in Human Resource Management preferred
Change Management Certification or similar required
Experience with large-scale organizational change efforts desired
Strong problem solving and root cause identification skills
A solid understanding of how people go through a change and the change process
Exceptional communication skills, both written and verbal
Acute business acumen and understanding of organizational issues and challenges
Ability to meet objectives (change initiatives) on time and on budget
Good understanding and knowledge of current Human rights principals and best practices
Highly committed to creating a harmonious and positive experience for all employees
For more information on this exciting role, and to apply please reach out to Jessica Willis at Summit Search Group, [email protected] for more information.
ABOUT SUMMIT SEARCH GROUP
Summit Search Group is a leading national professional recruitment firm committed to helping employers hire smart, qualified people to advance both the bottom line and individual career goals. Specializing in a wide variety of industries and recruitment verticals, Summit Search Group is passionate about matching exceptional talent with exciting new opportunities across Canada.
Privacy and confidentiality are important to us; as such all applications are kept strictly confidential. We will not share your information with anyone without your prior approval. While we will only be considering qualified applicants for this position, if you are interested in pursuing an alternate career path, we would certainly be happy to speak with you about opportunities that fit your profile.
Job ID
WJ326
City
Winnipeg, MB
Remuneration
Recruiter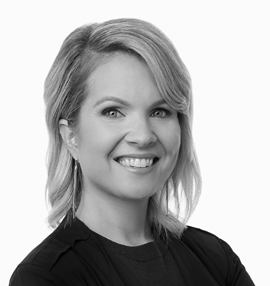 Apply Online
If your qualifications are a match for this position please apply online for immediate consideration. Thank you for your application.
Position:
Change Management Specialist